Listen up, Merpeople! Cruise Whitsundays is excited to announce that its two underwater suites on the Great Barrier Reef are now open for booking.
During the months of excitement in the lead up to this announcement, we've been working on our freediving techniques and brushing our hair with a dinglehopper, in preparation for this epic reef experience.
READ: AQUARIUM ACCOMMODATION: An underwater hotel is coming to The Great Barrier Reef
READ: UNDER THE SEA: First look at the Great Barrier Reef's underwater suites
In the words of Sebastian, "darling it's better, down where it's wetter, take it from me!"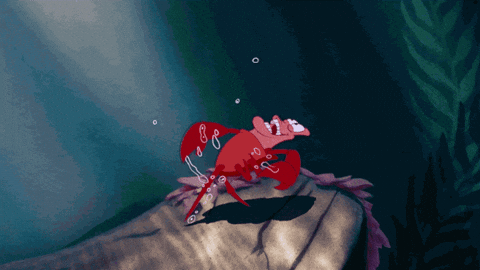 And what's even better, is the fact you don't even have to get wet to enjoy sweet mermaid dreams at these incredible underwater suites!
"We wanted to create a one-off experience that would leave an indelible impression on guests,"
Shaun Cawood, Cruise Whitsundays General Manager
So tell everyone you know, because Australia's first underwater accommodation is now bookable for travel as early as December 2019.
What makes these Reefsuits so unique?
Cruise Whitsundays' 'Reefsuites,' are located on Hardy Reef, part of the Great Barrier Reef, and feature floor-to-ceiling windows affording guests panoramic views of marine life.
Guests can choose between premium king or twin single accommodation below sea level, complete with private glass en suite. The conjoining wall between the two suites can be opened to create one large suite for families.
The full Reefsuite experience includes a return cruise out to the reef, all meals and beverages, a selection of marine activities and overnight accommodation.
Cruise Whitsundays General Manager, Shaun Cawood, said Reefsuites provided guests with an unrivalled chance to experience the Great Barrier Reef.
"It's a privilege to have access to the world-heritage-listed Great Barrier Reef and for people to be able to interact with the marine environment in this way is truly remarkable."
Shaun Cawood, Cruise Whitsundays General Manager
The Reefsuites are the centrepiece of the $8 million redevelopment of the Reefworld pontoon, which has been meticulously reconstructed after damage sustained in 2017's Cyclone Debbie.
Reefworld is also home to the renewed Reefsleep experience, which will allow up to 24 guests at a time to sleep under the stars on the pontoon's top deck in specially designed 'reefbeds'.
Both Reefsuite and Reefsleep guests will enjoy generous hospitality with an onboard chef preparing meals featuring local produce and ingredients from regional Queensland.
What else is on offer?
While at Reefworld, guests will have the chance to snorkel, scuba dive, tour in the semi-submarine and view the marine life from the underwater observatory. Once the day guests have departed, Reefsuite and Reefsleep guests will have the pontoon, and the reef, to themselves.
Mr Cawood said the welfare of the reef had been a major consideration throughout the project.
"Naturally, we have worked closely with the Great Barrier Reef Marine Park Authority to ensure we protect the environment. This included sustainably removing 4000 pieces of coral from old moorings and replanting them on the existing reef wall to rejuvenate Hardy Reef."
Shaun Cawood, Cruise Whitsundays General Manager
The relaunch of the Reefworld pontoon has been supported by Queensland Government's Growing Tourism Infrastructure Fund with a $2.75m contribution towards works.
How do you book?
Reefsuite bookings can now be made via this link or by calling 07 4846 7000.