A replica of the iconic 1970s Qantas Boeing 747-200 First Class inflight lounge has been unveiled as the newest installation at the Qantas Founders Museum in Longreach – and it's so very groovy, baby!
The custom-made replica was built as a set for the airline's Centenary safety video and was recently gifted by Qantas on a long term loan to the Founders Museum.
The set will feature in the Museum's main exhibition hall, alongside the original 1970s uniform by Emilio Pucci and onboard products from the era, including menus, silverware and crockery.
Qantas took delivery of its first B747-200 aircraft in 1971 featuring a nautical 'Captain Cook' themed upper deck lounge for First Class customers that was accessed by spiral stairs.
The upper deck lounge in the bubble was an exclusive retreat for high-flyers travelling in First class where they could enjoy a drink (or several), smoke, dine on prawn cocktails and socialise in a very Austin Powers like style.
Oh, the stories we bet the original lounge could tell.
The ultra groovy space had room for 15 madmen and women, a well-stocked cocktail bar and included comfy seats that swivelled 360 degrees for blue steel looks from any angle.
Not surprisingly, it was considered revolutionary at the time and marked a new era of glamour in travel brought in by the jumbo.
The upper deck lounge was eventually replaced in 1979 when Qantas became the first airline to introduce Business Class on its 747 fleet.
The replica lounge has been meticulously built to scale using original aircraft wall panels taken from a retired Qantas 747-200 in the Mojave Desert. It features fabrics and vivid colours of the decade recreated to match the originals.
Unveiling the retro lounge at a commemorative event in Longreach, Qantas Group CEO Alan Joyce said "The Boeing 747 aircraft revolutionised international travel and the Queen of the Skies was a much- loved aircraft that took millions of Australians on their first overseas adventure."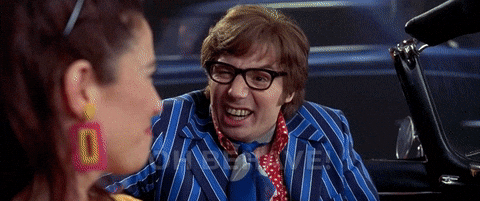 The retro lounge exhibit will complement the Qantas 747 aircraft on display in the airpark at the Qantas Founders Museum and offer visitors a realistic glimpse into a unique time in aviation history.
Qantas Founders Museum CEO Tony Martin said "We are excited to be able to showcase this new exhibit within the Museum which will be able to take aviation and travel enthusiasts on a walk down memory lane for generations to come."
The Qantas Founders Museum is hosting a program of events through the airline's Centenary year. For more information visit the Qantas Founders Museum website.
Qantas donated funds raised from the 747 retirement joy flights in 2020 to help cover installation costs.