If the travel deal seems too good to be true, then it probably is. That (plus a recent OTA collapse) is why Platinum Travel Corp's Andrew Buerckner is urging travellers to use an accredited Travel Advisor.
Most consumers are pretty savvy these days. We know how mortgage brokers get their commission, how energy providers spin their 'pay on time' discounts, and we know online comparison sites only offer us products and services that give them incentives for referring us.
But how many consumers know how Travel Agents make their money? After all, why would you pay more for something you could book online yourself? And why can some Online Travel Agents (OTAs) offer travel deals and airfares that are so much cheaper: sometimes even less, in fact, than the airlines are offering themselves? And most importantly: why have so many of those same Online Travel Agents collapsed in recent months?
Well, in the case of Bestjet – which went into voluntary administration over Christmas, leaving thousands of customers stranded and out of pocket – it's likely an overwhelming reliance on back-end payments (generally airline overrides) that has led to their dramatic collapse. See, what looks like a great business model on paper – automated, internet-driven revenue with very low overheads – comes with some obvious risks.
More often than not, OTAs like Bestjet bank on nominal override payments which hit their bank accounts on a quarterly or annual basis. While these payments are never enough to support a profitable business in and of themselves; the same OTAs are often rewarded handsomely for hitting aggressive growth targets.
In some cases, OTAs will heavily discount a retail fare in pursuit of these targets, even if it means – as in Bestjet's case – making a substantial loss on every ticket in the process. This is particularly common, of course, if they have a growth target in place with an airline and are short of achieving it. When the system works, a discounted fare generates thousands of bookings, and the overall target is achieved.
But what happens when these OTAs don't hit those growth targets and have sold thousands of tickets at a loss in the process of trying to? In short: Bestjet happens.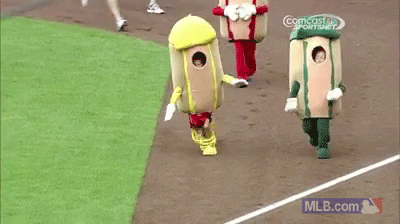 In Bestjet's defence, they're not the first OTA to go under for these types of practices, and they certainly won't be the last. What prevents this type of collapse, as well as the inconvenience and financial strain it puts on countless Australian families, are the robust requirements and regulations enforced by travel industry bodies like ATAS.
A Travel Advisor seeking ATAS accreditation is obliged to work through a challenging application process with strict criteria that ensures only the most profitable, conservative businesses are represented. Like Platinum, these companies are then regularly audited to ensure they conduct business in compliance with Australian Consumer Law, and in accordance with the ATAS Charter & Code of Conduct.
For us, these (sometimes time-consuming!) audits are a small price to pay for the peace of mind our ATAS accreditation offers clients. What many people don't realise – thanks to some clever digital marketing tricks – is that most major OTAs are not even based in Australia, so are not bound by any of the rules or regulations that govern ATAS agents and suppliers.
Ironically, in most cases, OTAs offer identical fares to what Platinum has access to; or to what an airline will offer customers directly. It's when they don't – when they seem too good to be true – that you need to think twice. Because they probably are.
CLICK HERE to read Andrew's piece on LinkedIn.
Do you book your travel through an accredited Travel Advisor?