Helloworld Travel's recent investments are paying off financially as the company welcomed both an increase in total transaction value over six months AND a spike in revenue.
Helloworld Travel has revealed that during the six months to 31 December 2018, it experienced strong growth in the retail, wholesale and travel management divisions, much of which was thanks to recent acquisitions of Asia Escape Holidays, Flight Systems, and Magellan Travel.
In a half-yearly ASX update, the travel group said its total transaction value (TTV) grew by 6.1 percent to $3.153 billion, while revenue increased by 7.7 percent to $182.2 million AND earnings before interest expense, tax, depreciation and amortisation (EBITDA) jumped by $2.2 million to $42 million.
BOOM. BOOM. BOOM!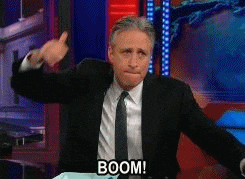 Helloworld Travel attributed financial growth to the company's new acquisitions, revenue initiatives, better contracting outcomes, growth from existing customers and new corporate account wins, and stressed that it was managed despite an 8.4 percent increase in operating costs (used towards new advertising and marketing opportunities, the group's new TV show and more).
Over the six-month period, the group's network grew to 2,233 members, although the number of company-owned stores reduced. The wholesale business expanded with the relaunch of agent platform, ReadyRooms and the implementation of a new cruise platform, which will launch during the first quarter of FY20.
Helloworld Travel also fully acquired the Show Group business, which is expected to deliver sales catered to the entertainment, film, arts, fashion, corporate and sporting industries, and there was an upgrade of the retail ResWorld mid office system, Air Tickets booking system, mobile booking solutions and more.
On a Travel To Change The World front, the Helloworld Travel Community Fund supports more worthy causes such as the School of St Jude in Tanzania, the Auckland Women's Refuge, Share the Dignity campaign, Family Life Christmas Appeal and the Buy a Bale campaign.
During the remaining six months of the financial year, the travel group expects it will benefit from its focus on profitable revenue streams and continued cost control to reach an EBITDA in the range of $76.0 million to $80.0 million.
What are your thoughts on the news?