Fiji's famous Bula spirit can teach your children so many wonderful life lessons and values, so why not bring this little taste of paradise to your home and help your little ones become the next generation of Bulanaires.
Culture and community are very important to the Fijian people. Passing down traditional stories and sharing cultural experiences is part of daily life and something they are proud to share.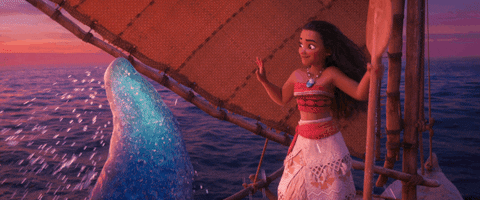 READ: FEEL RICH WITH HAPPINESS: Give Back & Share Smiles In Beautiful Fiji
READ: BECOME A BULANAIRE: 10 Places To Find Happiness In Fiji
Teaching children the importance of connecting and contributing to the communities they visit is easy in Fiji. From your first 'Bula' welcome to being involved in a Meke ceremony, it's not hard to instantly feel the happiness and warmth of the Fijian spirit.
By educating children with hands-on activities based on local traditions and conservation projects, they will gain a greater perspective of another culture installing good life principles and always having a piece of Fiji with them for years to come.
Walk to make a difference
Every April, the Outrigger Fiji Beach Resort hosts a charity initiative called 'Walk for Kids' to fundraise towards improving education in the Nadroga-Navosa province.
Your kids will feel a sense of achievement when they cross the 10k finish line to be welcomed by Sigatoka Special School students and teachers waiting with a certificate, a refreshing drink and prizes, giveaways and fun activities.
Authentic cultural activities aplenty at Nanuku Auberge Resort
Nanuku Auberge Resort's Lailai Adventure Club is no ordinary kids club. Children are completely immersed in nature, mindfulness, education and traditional experiences. Involving children in customary rituals allows them to develop a more complex understanding of Fijian culture; as opposed to merely watching a choreographed traditional dance performance and forgetting it a week later.
Cultural activities include traditional earth cooking, Meke dancing, flower basket weaving, evening torch lighting, story-telling, coconut husking, Lei making, Fijian language lessons, Fijian singing lessons, rice planting, bamboo raft building, plus much more.
Learn about Fiji beyond the mainland
Bula Club is an award-winning kids club at the Jean-Michel Cousteau Resort with a huge emphasis on exploration and educational activities. Their goal is to encourage kids to discover and expand their horizons to help them better understand and appreciate where they are.
The Junior Chef Program teaches kids how to harvest and prepare a wholesome dish. After visiting the organic garden and they will whip up a delicious meal while learning the farm-to-plate concept along with other aspects of organic farming.
Your children can walk on the reef flats with the resort's marine biologist or join one of the elders on a medicine walk to learn about local plants and herbal remedies that have been used for thousands of years in Fiji.
Grow with Six Senses
At Six Senses Fiji, kids will be able to experience the 'Grow with Six Senses' global program which educates your little ones on their surroundings in the most fun ways possible.
Grow with Six Senses incorporates the six dimensions of wellness – social, emotional, environmental, physical, intellectual and spiritual – bringing kids 'back to basics' in order to reconnect with nature and people around them.
Turtles at Treasure Island
If your little humans adore turtles, the Treasure Island Resort is the place to go! The resort has been an advocate for the protection of Hawksbill Turtles and was one of the first resorts in the Mamanuca Island group to employ a full-time Environmental Officer.
The Kid's Club has plenty of activities to learn and help with the conservation of these beautiful creatures. Children can set out to forage for turtle treats and help find exciting additions to keep the turtle pools looking good.
Ranger for a day
Children can become a Park Ranger for the day when they visit Kula Wild Adventure Park. With their very own Kula Ranger uniform, children can go behind the scenes and learn what it takes to look after the animals.
At the Diet Centre, children will get hands-on to make special food for the soft coral and tropical fish and prepare meals for the Kula Collared Lories. Help the lead Rangers with some health checks to Fiji's rarest iguana then head over to feed some of the baby animals.
VOMO's Kids Village
The VOMO Kids Village is a nurturing place for what they call their 'Little Islanders'. Their dedicated chef prepares a delicious array of cuisine which they can choose from, empowering them to think about their choices.
For the adventurous Little Islands, they can now take the Bubble Blowers course – a PADI certified diving courses for ages 8 to 12 years. Lessons will be taken in the swimming pool where diving experts will direct them through the steps necessary for travelling the underwater world.
Hot Glass Fiji
For a fun and unique activity for the whole family, take a visit to Hot Glass Fiji. Together, you and your little ones can learn a new skill and create your own glass piece. Each work of art is inspired by the stunning colours of the Fiji Islands.
Click here for more information.