What could be better than travelling the world? Errrm, travelling the world in the most out-of-this-world galactic United Airlines Star Wars airplane, of course!
United has discovered the force is strong and has teamed up with Star Wars, to bring a little extra happiness to geeks all over the world.
The airline is going fully to the dark side with Star Wars amenity kits, themed boarding music, a unique safety video plus more, and will be taking to the skies of North America in November.
I really, really, really hope Chewy is co-pilot.
The flight experience
The chosen one is a Boeing 737-800, which will be decked out with a Star Wars-themed light and dark paint design, including X-wing and TIE fighter starships and a lightsaber.
But it's not just what's on the outside that counts, the inside will be equally as incredible, with special Star Wars plaque and headrests with emblems from the Resistance and the First Order.
Passengers will board to the Star Wars theme and those traveling in December will get a commemorative pin. Select premium customers will receive a themed amenity kit complete with tissues, earplugs, a toothbrush and products by skincare company Sunday Riley.
What's more, the inflight safety demonstration video includes loveable characters from the film, including C-3PO and R2-D2.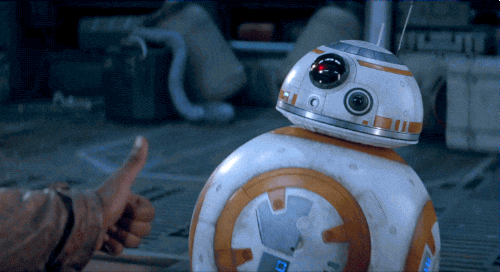 "United Airlines and the Star Wars franchise share a common goal: connect people and unite the world," United's vice president of marketing Mark Krolick said in the release.
"We are thrilled to join forces and help promote the concluding chapter of the Skywalker story, while at the same time enlisting help from our new friends from the Star Wars universe to demonstrate the importance of safety for our customers and colleagues."
Mark Krolick, United's vice president of marketing
When can you fly on the falcon? I mean… aircraft.
The collaboration comes just before the release of the franchise's upcoming film, "Star Wars: The Rise of Skywalker," scheduled to hit theaters in December.
The plane is set to take to the air in November. It will make its way throughout Canada, Central America, the Caribbean, and the U.S.
Click here to watch the epic safety video