P&O Cruises Australia today announced that it will wave goodbye to its beloved ship, Pacific Dawn, in the next few weeks.
The 70,000-tonne Pacific Dawn was Australia's first superliner when she sailed from Sydney on 9 November 2007.
Since then, Pacific Dawn has carried a staggering 1.2 million guests and covered 1.2 million nautical miles; which is roughly the equivalent of sailing to the moon and back nearly three times.
She has homeported from Sydney, Melbourne, Brisbane, and Auckland over the past 13 years and has contributed to more than $5 billion to the Australian economy in usual operations.
Farewell, Pacific Dawn
It had previously been announced that Pacific Dawn was due to leave the P&O Cruises fleet in February next year as part of the transformation of the fleet over time.
However, things have changed and she will now leave in the coming weeks to facilitate her sale.
"Seafarers talk about ships having personalities because they develop such affection for the unique way each one operates," P&O Cruises Australia President Sture Myrmell said.
"Pacific Dawn has spawned the amazing careers of many of our highly-professional hotel directors, cruise directors and entertainment staff who have grown with P&O into a modern cruise line that has been the backbone of the industry."

Sture Myrmell, P&O Cruises Australia President
"But Pacific Dawn has also been much admired and loved by her many guests, especially her loyal following in Queensland, as well as her crew. Having made more than 610 voyages, she has been the backdrop for countless holiday memories and family celebrations."
Mr Myrmell said he was P&O's Head of Hotel Operations when Pacific Dawn first joined the fleet and the ship has many strong memories for him too.
"While I am disappointed at not being able to farewell her with a final voyage because of the pause in operations, I am excited about our future as we keep evolving as a brand and look to welcoming Pacific Adventure and Pacific Encounter to the fleet," he said.
What now?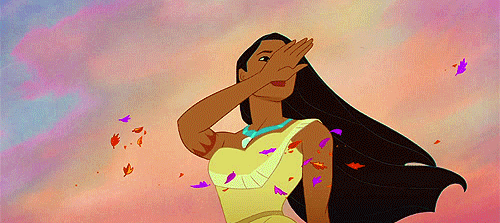 It has been widely reported that Pacific Dawn was to be bought by CMV, however, that has not eventuated and the ship's departure has now been brought forward after reaching an agreement to sell the ship during the pause in operations.
P&O Cruises will assist affected guests who were booked on Pacific Dawn from 17 December. They can choose alternative arrangements including a full refund or bonus onboard credit if they choose the future cruise credit option. Guests on select cruises can opt to move their booking to the same time next year and receive bonus onboard credit.
P&O will pay refunds back to travel agents for guests who booked through that sales channel. The cruise line will also protect travel agent commissions on all bookings for cancelled cruises that were paid in full as at 27 September 2020 and for the total amount of the future cruise credits.
P&O will make contact with guests whose cruises have been affected, either directly or via their appointed travel agent, to let them know of this development and the options available to them.
Guests with bookings affected by the pause in operations, can track the progress of their future cruise credit or refund request via a new tracking tool found on P&O's website.
Mr Myrmell apologised to guests for this inconvenience, acknowledging how challenging it had been given the continued extension of the operational pause since March.
Click here for more information.