Aurora Expeditions has announced it will name its second state-of-the-art, purpose-built expedition ship after the acclaimed marine biologist and oceanographer, Dr. Sylvia Earle.
Built to world-class polar standards the ship, the Sylvia Earle, will launch in October 2021 in Ushuaia, Argentina.
The new ship honours Sylvia as an accomplished marine biologist, oceanographer and explorer; the first woman to become chief scientist of the U.S. National Oceanic and Atmospheric Administration and named by Time Magazine as its first Hero for the Planet in 1998.
The vessel pays tribute to Sylvia's long-standing conservation efforts for marine protected areas and ocean wildlife.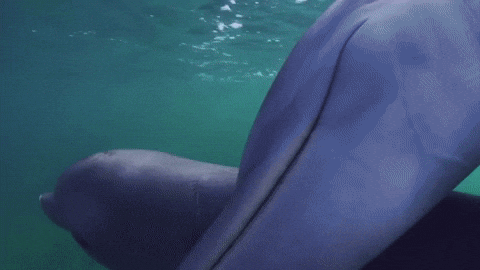 READ: STUNNING CEREMONY: Aurora Expeditions Christens Greg Mortimer
The state-of-the-art ship
"Ninety-seven percent of Earth's water is ocean, it is our life support system and we need to learn everything we can about it."
Dr Sylvia Earle
"I see great synergy in working closely with a company that shares my vision for the future and which is, from the top down, passionate about the marine environment. Through travelling with Aurora Expeditions on the Sylvia Earle, I feel it is an incredible opportunity for people to learn about these marine habitats in situ, and as a result, become ambassadors for protecting them", she continued.
Working in parallel with Greg Mortimer, Earle will be channelling her marine-conservation ethos into a fully immersive on-board guest experience, not only in the Polar regions but in other destinations as the ship sails from south to north and vice-versa.
Activities will play a major part in the passenger experience – with expert-led kayak expeditions, Polar ski touring, climbing, snowshoeing, hiking and exploration by Zodiac placing guests at the heart of the destinations in which they are sailing.
In addition to a stellar line-up of highly qualified expedition guides, there are plans for marine researchers, scientists and conservationists to join the expedition team on board the Sylvia Earle.
"We are proud to be working with Sylvia on plans for the new ship. Our ships are designed primarily to connect people with the environment and everything Sylvia does encapsulates what lies at the core of Aurora Expeditions own beliefs and practices."
Robert Halfpenny, Aurora Expeditions Managing Director
How are Aurora Expeditions leading the way in sustainability?
Aurora Expeditions ships boast the lowest polluting marine engines in the world, due to a combination of low energy consumption, high fuel-efficiency and a streamlined design.
The company's state-of-the-art Tier 3 engine delivers an 80% reduction in emissions and can utilise virtual anchoring to hold its position instead of dropping an anchor on the delicate sea floor.
On-board desalination plants convert seawater to fresh water that is safe to drink. Ships therefore carry less fresh water on sea crossings, further reducing fuel consumption.
Pretty cool, huh?
As well as improving comfort at sea, the inverted Ulstein X-BOW® offers an enhanced viewing experience by bringing passengers much closer to the immediate environment than that which can be achieved on ships with a traditional, bulbous shaped bow.
Aurora Expeditions' ship, Greg Mortimer, was the first passenger ship to incorporate this innovative marine technology.
READ: Aurora Expedition's new fast & clean X-bow ship is ready to cruise
The Ulstein X-BOW® on the Sylvia Earle will feature a unique two-level glass atrium lounge in the bow, offering extraordinary views to the front to the ship. In Polar regions, this means that passengers will be able to appreciate the majesty of an iceberg immediately as it appears on the horizon.
Click here for more information.