As the world hits pause, Bunnik Tours is hitting play by keeping your travel dreams alive. Introducing the new campaign "Still Dreaming, Still Bunnik Tours."
The campaign, which launched today, celebrates connection, social interaction, meaningful experiences, exciting destinations and most of all inspiration for when the pause button is released.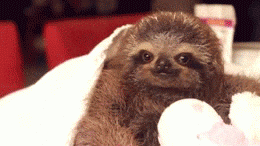 READ: Embracing Hygge: The Super Cosy Danish Way Of Life
READ: Together In Travel: Heart-Warming Stories To Make You Smile
"For 25 years we have helped to make travel dreams come true with small group personalised experiences to incredible destinations and now more than ever we are committed to keeping these dreams alive with our 'Still Dreaming, Still Bunnik Tours' campaign"
Dennis Bunnik, Joint CEO Bunnik Tours.
The new campaign
With everyone firmly placed in the dreaming phase, the campaign will share inspiring photos of the incredible places around the world that Bunnik Tours has visited before and knows clients will be heading back to experience again.
Get ready to dream big as the campaign kicks off in Africa with highlights that include the "Big Five" running wild across the African plains to gazing across the sweeping desert landscapes of Sossusvlei.
Each week a new destination will be revealed as Bunnik Tours, normally in the business of bringing people to the world, will instead bring the world to the people.
In addition and in an effort to dream together, Bunnik Tours will be crowdsourcing on social media for travellers to provide inspiration on destinations they would like to see featured.
Where are you currently dreaming about?
Click here for more information.