Trafalgar's CEO, Gavin Tollman, takes time out of his schedule to share his thoughts on the state of the industry. This month, he discusses the true love of travel.
In February, love is in the air more than any other time of year. And there's no escaping it. When I see the flutter of red hearts take over our daily lives, I cringe. I cringe not because I am a skeptic of the power of love or the Grinch who stole February 14th. It's entirely the opposite, as I've been blessed with great love.
With the long lead-up, comes the quick disappearance of the big day – within 24 hours, roses return to their normal price, restaurants revert to their scheduled menus and greeting cards slashed and all manner of heart-shaped gifts beg to be bought for half-price. Personally, I find it far more palatable and sincere to surprise those I love with thoughtful and heartfelt gestures throughout the year. Never underestimate the true value of excitement over expectation.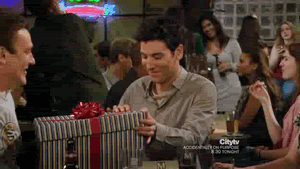 Still, for all of my inclination to turn away from the somewhat overwhelming wave of red marketing love, one aspect I wholeheartedly (pun intended) embrace at this time of year is my particular passion: The love of travel. Its significance soars to the forefront of my thoughts more so each February.
I love to travel. It's as simple as that. I genuinely, truly and deeply love it. Every moment, every mile, every memory makes me who I am. Despite my many attempts to regale friends and acquaintances either face to face or via the written word about it, the Asian Proverb "it's better to see something once than hear about it a thousand times" always springs to mind. Like the old adage of "a picture paints a thousand words", for me, there is no better way to experience that picture than to travel and put yourself truly within it.
For me, the adrenalin fires the adventure regardless if I am travelling for business or leisure. Looking up at the departures board in an airport is like looking through a telescope – my mind fills with a sense of wonder, my heart beats in awe. Some places prompt mental images, others are blank slates. All of them send my imagination into overdrive and get me ready to go and ready to connect.
With connection in mind, it brings me to think of the five senses and how alive they are when we see, hear, touch, taste and smell a new place for the first time. The latter is always a standout for me.
It instantly transports me back to moments in time, links me to special places and reignites precious memories
It, therefore, seemed a perfect partnership when we talked about bringing travel to life with leading French perfumery, Fragonard Parfumeur. Working with the celebrated scents of Southern France, Trafalgar has created the world's first travel fragrance. 'La Belle Vie', in which we celebrate the love affair between our sense of smell and the travel memories that evokes.
Like Trafalgar, Fragonard is also a family-owned brand and a leader in their industry, Fragonard was established in Grasse on the French Riviera in 1926 and has been a partner with Trafalgar for over 40 years. When Agnes Webster, CEO of Fragonard, told me that the parfumier took inspiration from a scented flower once used as a love potion in ancient times, I knew she was sharing not only a special scent but a symbolic labour of love to share our passion for travel. Our hope is that when smelling 'La Belle Vie' it will bring travels back to life for our guests – transporting them in their minds back to The Good Life of wherever in the world their happy place is. What's not to love about travel? And what's not to love about sharing that most precious privilege in life with those you love.
Needless to say, my true favourite gift for those I love? Travel to a place I know they will adore, giving them the gift of memories for the rest of their lives. So, this February 14, I urge you to give the gift of love and embrace life as Confucius said: "Wherever you go, go with all your heart". And so on this romantic February, I wish you, Happy Traveltines.
Do you agree with Trafalgar's CEO?