Qantas and Jetstar are reporting new airfare sale records today, with almost 70,000 of their 200,000 seat sale selling in the first five hours of going live.
In a release sent just five hours after the sale took off at 9 am on Friday, a Jetstar spokesperson said 10,000 $19 fares were snapped up in only four hours, highlighting the huge pent up demand for travel post lockdown.
Jetstar sale fares have been selling at a rate of 220 per minute this morning – nearly 40 times higher than the normal rate of bookings on a usual day.
The most popular sale routes so far include Melbourne to the Gold Coast, Melbourne to Cairns and Sydney to the Gold Coast.
Clearly, we're all desperate for some winter warming in a place that isn't our own living room and a few cocktails to boot.
Missed out? Don't worry…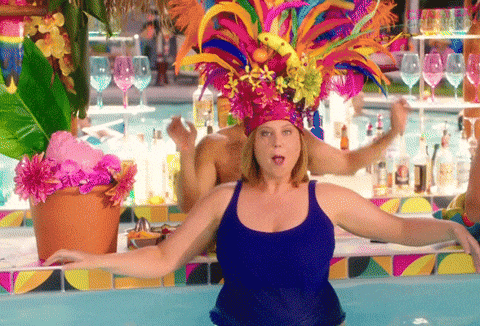 Jetstar says thousands of low fares are still available in the three-day sale*, including Sydney to Byron Bay from $35, Brisbane to Cairns from $69 and Melbourne to Maroochydore from $69.
Qantas domestic bookings in the first few hours of its triple points sale for frequent flyers were also more than double recent levels. Flight searches today are more than three times higher than at any time since travel restrictions came in.
The national carrier is offering triple points on all flights between 27 June and 31 October across 92 routes and 57 destinations with the sale running until 24 June.
Qantas said Brisbane to Cairns and Perth to Broome have been the two most popular Qantas routes sold today.
Get involved: www.qantas.com.au | www.jetstar.com.au
*The Jetstar sale runs until 23:59 Monday 22 June, unless sold out prior, and includes fares on 35 routes to 15 destinations across Victoria, New South Wales, Queensland, the Northern Territory and South Australia. Visit jetstar.com for available fares.