People of the world, here's an exciting way to spice up your holiday – it's sleeping where Victoria, Geri, Mel, Mel and Emma once spent hours upon hours hanging & working.
It's the original bus from the Spice Girl's movie and it's available to rent off Airbnb!
"Stop right now! Don't pull my leg" – that's probably what you're thinking but I swear to you on Girl Power that it's honest-to-Scary Spice truth.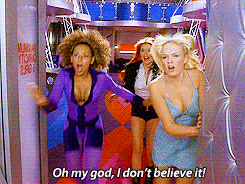 The Union Jack bus that appeared throughout the 1997 Spice World movie and in countless Spice Girls pictorials, has been converted into an Airbnb and is selling for around £99 (AU$183) a night.
Let the Saturday Night Divas out because that's damn affordable.
Renters won't have to worry about "bloody Sunday drivers on Saturday" or "standing together in gale force winds, holding on for dear life" because the bus will remain completely stationary in Wembley Park, London as they sleep and obviously, recreate scenes from Spice World with their sisters in a "little Gucci dress, a little Gucci dress or a little Gucci dress".
Unfortunately, the bus is only available to hire on 14 and 15 June and can only accommodate three people! So, you and another mate will have to step up and pretend to be two Spice Girls throughout the stay.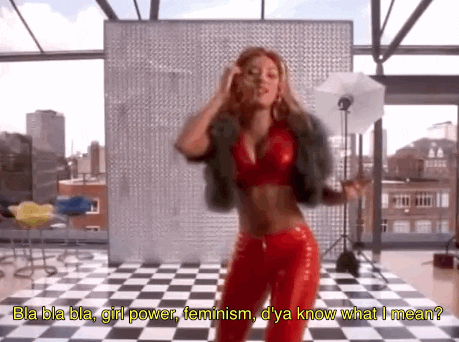 Aside from infusing you with all those platform sneakers, big hair and mini dress feels, the bus will be decked out to reflect the best of the 90s with vintage magazines, throwback CDs, Union Jack cinema chairs and a 'Girl Power' neon light.
Other highlights include a dressing area made for a Spice Girl, animal-print carpet and bright cushions. It's also compulsory for guests to sing 'Goodbye' as they depart the vehicle.
Mama, I love you but I also love the Airbnb Host Suzanne Godley who is, unsurprisingly, a Spice Girl fan and managed to convince her boss to buy the bus and renovate it into a pop haven.
Click here for more information about the bus on Airbnb.
Anyone else keen to Viva Forever in the Spice World bus?