Luxury Escapes has recently released extensive research into how Australians will travel in the next decade with their report, Travel 2020: Forecasting the new decade of travel.
Spoiler alert: Smart hotel rooms, robot companions and venturing into space will make travelling a whole new experience in the coming decade.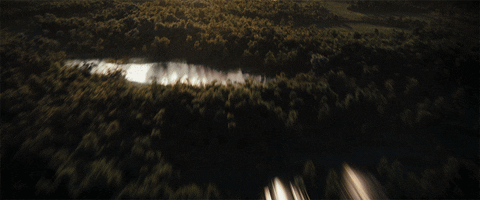 Oh, and don't be forgetting the Vegan food!
Surveying close to 20,000 Australian travellers, the report is one of the largest travel industry consumer reports in 2019.
The report found that Aussies love to travel, (because travel is the best thing ever), with one in two respondents spending at least $2,000 a year on domestic travel and three in ten spending more than $10,000 a year on international travel.
"We know that Australians love to travel, and this research confirms it, showing Australians are planning to travel even more in the coming decade, with frequent domestic travel and an annual trip overseas, increasingly to celebrate life's milestones, to relax and recharge, or to blend work with a holiday."
Cameron Holland, Luxury Escapes CEO
The research identifies and outlines seven key trends that will impact how Aussies travel in the next decade:
1. Destinations to watch
Some of the places travellers are longing to visit (or return to) in the coming decade include Canada, USA, Italy, England, Greece, Maldives, Thailand and Japan.
2. Evolved luxury
Shifting perceptions and expectations of luxury that will inform how we travel.
The most popular ways to treat yo'self when on holiday are dining at a fancy restaurant, upgrading your room type, indulging in a massage and purchasing a special something.
It turns out Aussies travel to celebrate just about every occasion; including birthdays, anniversaries, weddings, reunions, retirement, engagement and even the birth of a child!
3. The connected trip
From high-tech travel to digital detoxing, technology is increasingly shaping our trips
1 in 4 travellers wants to be connected 24/7 on holidays; sharing their photos, stories and using apps to make their travel experience seamless, while 14% decide to go the other direction and completely off-grid.
7 in 10 Australians are able to leave work behind while travelling, with 3% admitting to only doing a little bit of while during their holiday.
Where do you sit on the connected trip?
4. Transformational travel
Experiential travel isn't just here to stay – it's becoming more embedded in how we see ourselves.
4 in 10 Luxury Escapes members prefer to have a trip customised for them, rather than follow a set program and health, wellness and mindfulness aren't just luxuries anymore – they're part of your trip expectations.
Travellers have the highest interests in immersing themselves in the food, culture, history, hiking and shopping of their chosen destination.
"We're going to see a continued rise of immersive travel – getting under the skin of a destination, rather than just ticking it off your bucket list. Travellers are seeking more local connection – they want to live like a local and have those insider experiences through customised tours and private itineraries."
Sonia Pilovska, Head of Tours, Luxury Escapes
5. No bad time to book a holiday
From last-minute to mystery trips, availability and accessibility are changing how travellers book their trips.
Five nights is the most popular length of a trip, 25% would take a mystery trip and 28% of people surveyed spend more than $10k on international travel.
So bear that in mind when your clients come in asking for a late minute trip to wherever!
6. Conscious travel
What's the cost of all this travel?
Many of us are asking the same questions, as growing environmental values and a deepened awareness of and commitment to sustainability are increasingly prevalent.
Whether it's supporting local businesses, choosing brands that reflect their values or committing to eco-friendly or ethical travel options, the opportunities for being more mindful of how we travel will only increase.
1 in 4 Australians would travel for a wellness retreat and 13% would try 'voluntourism'.
"Everything will be hyper-local and energy-conscious, we will have lower tolerance for high- carbon impact extravagances. Things like vegan food itineraries, non-religious meditation and mindfulness retreats and artisan fashion will all become travel inclusions in the coming decade."
Simon Westcott, CEO Luxe City Guides
7. Travel innovations
The future is now.
Flying cars are on the way, airports are installing biometric scanners instead of passports and the first moon tourist is gearing up for space travel – something that 18% of Australians are keenly interested to try out for themselves.
Airport holograms are already popping up the USA and you could even be able to fly to London in 4 hours by 2030!
READ: SPACE PLANE: Sydney to London In 4 Hours, Yes Please.
Smart hotel rooms, facial recognition at the airport, smart luggage, a cure for jet lag and robot companions rank highly in the travel inventions Australian are most interested in.
"Tech can remove friction as we travel, providing a more seamless travel experience."
Anders Sorman-Nilsson, Futurist
Click here to read the full report.