Have your clients got a bad case of the winter doldrums? There are several solutions to rebalance and rejuvenate, like meditation, yoga, and exercise. But us industry peeps know a better, sure-fire way to reset the mind, body, and soul immediately, right? Travel! And a top travel recalibration tool is an Avalon Waterways river cruise!
Maybe it's because we recently amped you guys up to WIN an Avalon Waterways trip, or maybe it's always top of mind when we think about ways to reconnect souls to everything joyous in life. Whatever the reason, we share why an Avalon river cruise is the happiness reset your clients need (and deserve)!
Reason 1: Effortless, ever-changing travel
Travel is the perfect antidote to winter gloomies, but it often requires some effort. Catch the train, board the flight, hail the cab, walk the streets. Not if you're river cruising, though!
On an Avalon Waterways cruise, not only will the idyllic scenery sail past the expansive Open Air Balcony, but guests can watch the best views in the world from their bed! It's the most high-luxe, low-key sightseeing ever!
With the river cruise industry's widest-opening, wall-to-wall, floor-to-ceiling panoramic windows, the views are top-notch. Plus, with Avalon's innovative design, precious cabin space is not wasted. Where some cruises cabin fever is a thing, with Avalon it's cabin lovin'.
Avalon ship's quality features don't stop with the balconies. The beds are the comfiest beds to ride the world's best riverways, plus there are luxe amenities, like L'Occitane, marble countertops, and a 3:1 guest-to-crew ratio. This is the pampering every weary body deserves!
Reason 2: Variety is the spice of life
Winter hibernation doesn't help improve anybody's mindset, does it? Dark evenings and bulky clothes make all of us less likely to do exciting things – except plan trips!
When your clients are on an Avalon cruise, excitement their way is everything, thanks to Avalon Choice. They get to pick excursions based on whatever takes their fancy, whether it's a classic excursion or Active and Discovery focused.
Happiness is just an excursion away, with as many as 28 included on each Avalon itinerary. This includes options like biking a beautiful local landscape, taking a guided tour of a historical monument or learning culinary skills like a top chef. Whatever tickles their fancy also tickles their dopamine receptors (i.e. it makes them happy!) – and you get to be the one to reconnect them back to joy!
Reason 3: Interest breeds interest
Experts say that hobbies are good for the spirit. Good job the savvy team at Avalon know how to pull unique über-cool special interest cruises together.
Like history-focused tours, wine appreciation sailings, or garden and nature-focused jaunts. There are even beer river cruises around Europe!
One of our fave-themed Avalon itineraries? Storyteller cruises featuring authors like Gillian Flynn (of Gone Girl fame) or Candace Bushnell (Sex in the City)!
It's pretty challenging to feel stuck in a rut when experiencing travel + a fave hobby!
Reason 4: Sustainability matters
Research has shown that doing our bit for the planet actually helps improve our mindfulness. Avalon agrees, going deep on their commitment to sustainability with measures like conserving energy, saving water, and limiting waste production on every ship.
Back in April we shared that Avalon is also proudly partnered with the Ocean Clean Up to remove 90% of the world's ocean plastic.
They also partner with Trees4Travel, offsetting the carbon footprint of every guest in 2022. Alongside your client's sailing contributing towards Avalon's significant donation, they can rest easy knowing that their travel is not only a force of good for them but for the earth, too.
Reason 5: Points = smiles
While everyone loves earning a smile from those around us, most of us are not averse to earning points, too. Well, guess what? Your clients can earn Qantas Points on their river cruise booking when they book with you. Every guest receives 2 Qantas Points per $1 spent on their Avalon adventures!
Click here for more Qantas Frequent Flyer details.
Reason 6: Win happy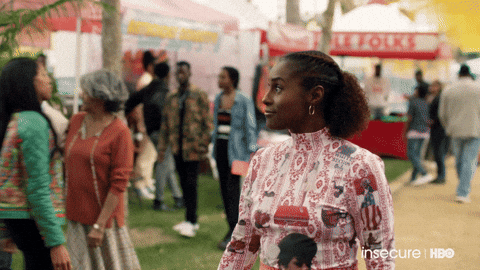 Yes, we care about your client's happiness, but also about yours! Which is why we want to remind you that it's not too late to gain FREE happiness by winning a wonderful place on Avalon's 15-day Magnificent Europe river cruise, along with runner-up prizes!
To enter, you'll need to describe, in 25 words or less, your perfect view from an Avalon Panorama Suite, with picture entries welcome, too. You've got until the 22nd of August to get your entries in so get creating! For a competition recap, read this.
The deets
To check out more Avalon Waterway products, head here. You can also reach out at sales@globusfamily.com.au or call them on 02 8259 1160.
Avalon Waterways' agent portal offers a wealth of helpful resources, such as editable flyers and social media tiles. Happy days, indeed!
This article is brought to you by: