Quark Expeditions has announced a much-awaited return to the rarely-visited emperor penguin colony at Snow Hill Island in the Weddell Sea of Antarctica.
Love penguins? Love adventure? Wanna feel like the legendary David Attenborough on your next trip?
Quark Expeditions has you covered with its 14-day Emperor Penguin Quest: Expedition to Snow Hill, which is gearing up for two departures in November 2023.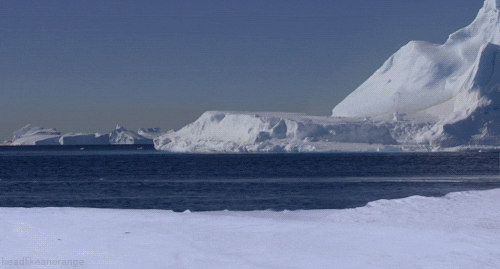 "The legendary emperor penguin colony at Snow Hill Island holds a special place in our hearts and in the history of Quark Expeditions," said Andrew White, President of Quark Expeditions.
"In 2004, Quark Expeditions made polar history when we conducted the first-ever ground visit to the remote emperor penguin colony at Snow Hill, which now numbers 8,000 breeding pairs of emperor penguins.
"We're confident our guests will be rewarded with scenes reminiscent of BBC's 'Frozen Planet,' observing thousands of penguins sliding across the ice into the sea.
"What wilderness adventure can compete with that?" White concluded.
Let's go visit the penguins!
The ultimate aim of the Emperor Penguin Quest: Expedition to Snow Hill itinerary is to take you to the penguin colony itself. However, that's not the only thing you will do on this once-in-a-lifetime trip.
Quark Expeditions has designed every day of the itinerary to be adventurous and educational and to enable budding naturalists to experience the expeditionary spirit that fueled polar explorers more than a century ago.
We're talking about onboard penguin scientists, ornithologists (bird experts – to save you googling it), biologists and polar historians who will present on various aspects of emperor penguins and their behaviors, as well as the immersive destination being explored.
You can also choose to take the polar plunge, try stand-up paddleboarding or enjoy some pampering thanks to Ultramarine's superb onboard amenities, such as the spa, sauna and fitness room.
"This is a one-of-a-kind voyage," said Alex McNeil, Director of Expedition Experience and Innovation for Quark Expeditions.
"Guests will experience a true polar quest as they journey on our new ship, Ultramarine, which is equipped with two twin-engine H145 helicopters that will fly them to the vicinity of this rarely-visited rookery, whereupon they will walk across the thick sea ice to stand within metres of the most coveted penguin species on the planet," McNeil continued.
Quark Expeditions has also put the cherry on top of this delicious penguin-shaped cake by reducing guest capacity to 150 and increasing the number of expedition staff, so there will be one expedition team member for every four guests, making this unique experience even more personal.
What are you waiting for?
For more information, visit www.quarkexpeditions.com