If you're a Disney lover and hopeless romantic with fairytale wedding plans on the horizon, your dream dress wishes may have just come true…
Whether you've had your dates pushed back thanks to the Rona, newly engaged or perhaps just wanna treat yo'self to a wedding dress to strut around the house in, this new Disney Fairy Tale Wedding collection will make you look and feel like a real-life Princess.
If you're currently thinking "I don't want a puffy golden gown like Belle" or "I won't be wearing a bright turquoise crop top and baggy pants on my wedding day like Jasmine", I can assure you, you're going to be pleasantly surprised.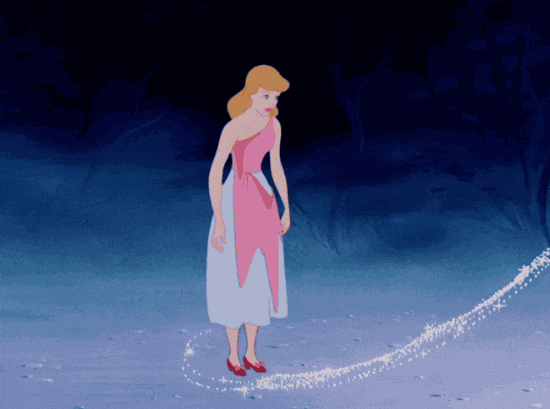 Disney's collection has taken subtle inspiration and small details from some of your favourite Princesses and bibbidi bobbidi boo'd them into the most magical and elegant gowns.
Dream, wish, believe… and tell me more
The dreamy new collection is, of course, called, Disney's Fairy Tale Wedding and is part of a collaboration with Allure Bridals.
It was released in the US and Canada last June and has recently floated its way over to the UK. Our fingers are crossed for it to land in Australia and New Zealand very soon, otherwise, perhaps when international travel is back open, a long-haul wedding dress shopping experience will be on the cards.
The mantra for the new line is "Designed with Happily Ever After in Mind", which is pretty much the life that all of the dreamers, romantics and idealists wish for on an everyday basis.
The UK website 'Allure Bridals' says "Start the next chapter of your life in a dress beyond your imagination – one with magic in every thread."
There are 16 stunning gowns to choose from, in a range of sizes, each named after one of Disney's most loved female characters and princesses.
Channel your inner mermaid with Ariel, sing with your forest friends with Snow White or get your pumpkin carriage ready with Cinderella.
You can also choose from Aurora, Belle, Jasmine, Pocahontas, Rapunzel, or Tiana. Each Princess has a couple of different styles, ready for you to step into and be taken back to the days you watched the movies on VHS with wide-eyes and big dreams.
The price tags for the dresses are also fit for Princesses, priced between $2100 to $4400.
But you can't put a price on magic, can you?
If you're still looking for the Prince or Princess of your dreams, there are many frogs out there still waiting to be kissed!