Let it go, let it go, because Frozen 2 is about the hit the big screen! Dis-nerds everywhere are getting excited about the brand new heartwarming story and the soundtrack that will be stuck in our heads for years to come.
But can you visit these magical on-screen destinations?
Yes! You can follow in the footsteps of Elsa, Anna, Olaf, Kristoff, and Sven, by visiting some of the beautiful Icelandic destinations that helped inspire the upcoming Frozen 2 adventure.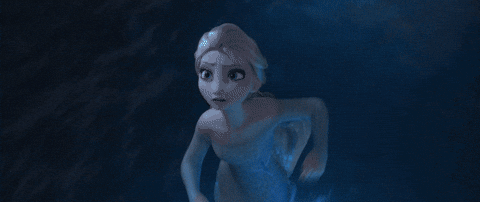 From cascading waterfalls to black sand beaches, to powerful geysers and desolate sparkling lakes.
It will be easy to get your children excited about visiting somewhere completely new, after learning that Elsa loves Iceland too!
Svínafellsjökull glacier and Jökulsárlón glacial lagoon
A jewel in the crown of the South coast, the breathtaking Arendelle blue icebergs of Svínafellsjökull glacier will absolutely blow you away. They are part of the Vatnajökull glacier, which is the largest glacier in Europe.
Þingvellir National Park
Perfect for nature lovers, Þingvellir National Park was named a World Heritage site by UNESCO in 2004. Strut like Elsa in between continental plates and embrace the rich colours of the season.
Reynisfjara
Located on the South Coast of Iceland, Reynisfjara beach is the most famous black sand beach in the world. It boasts roaring Atlantic waves, mystic black sand, and the nearby Reynisdrangar basalt rocks make Reynisfjara a beautifully unique place to visit.
Reynisfjara is also a popular filming location and has featured in Game of Thrones, Star Wars and more!
Strokkur geyser
Blasting hot water around 30 metres into the air, every four to ten minutes, the Strokkur geyser puts on a spectacular show and is known as the most active sprouting hot spring in South Iceland.
Gullfoss waterfall
This beloved waterful is one of the most stunning and best-known sites to marvel at when in Iceland. Translated to 'Golden Falls', it is found in the Hvítá river canyon in south-west Iceland. The bright aqua water from the Hvítá river travels from the glacier Langjökull, before cascading 32 meters down Gullfoss' two stages in a dramatic display of Mother Nature's power.
The cold never bothered us anyway.
Click here to watch the official Frozen 2 trailer.