From sipping on a cocktail by the pool to cruising off into the sunset with the family, it's no shock that 70% of Aussies say they feel happier on holidays, and there's a scientific reason why…
Inspired by fun, relaxation and discovery, new research* has revealed what many Aussies have long suspected; we feel like different people when on holiday.
In fact, two-thirds of Australians (64%) and three-quarters of parents (74%) say they prefer their holiday self over their regular self.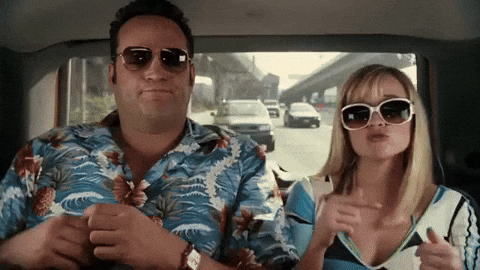 The shocking part? More than half of us (56%) and 72% of parents think our families prefer our holiday-selves too.
Hello holiday alter egos!
Tell me more…
The research from Carnival Cruise Line has also revealed the fundamentals of embracing our holiday alter egos.
The vast majority of Australians (79%) say that feeling relaxed is central to embracing our holiday self. This is followed by not having to work (46%) or do household chores such as cooking and cleaning (43%) and waking up to a new view each day (35%).
For parents, nearly half say that it's keeping the kids entertained that puts a smile on their face.
When it comes to which holiday habits Aussies wish they embraced when back at home, limiting screen time was a common desire with 42% saying they want to put down their phones or laptops. This was closely followed by getting more sleep (41%), more exercise (40%) and catching up with friends and family over a meal (35%).
Additionally, half of parents (49%) say they have more patience for their kids when on holiday than they do at home, reflecting the positive benefits a holiday can have on our mood and a happy household.
So what's the science behind it?
Founder and CHO (Chief Happiness Officer) of The Happiness Institute, Dr Tim Sharp, aka 'Dr Happy', says that the mental health benefits of your holiday begin before your bags are even packed.
"We all know that holidays can be enjoyable when you're away; but what some don't fully appreciate is that holidays can also be fun before and after we travel. Looking forward to a trip with hope and excitement, and then looking back, and positively reminiscing, can also add to our happiness and wellbeing.

"What's more, we can benefit from holidays by learning from our "holiday self"; that person who's more fun, more relaxed and who connects more with family. There's no reason we can't be that person more often; in fact if we can, we'll get closer to living our best possible lives."

On what makes a holiday fun, over two-thirds (67%) say that discovery and seeing new places top the list; and 45% of parents say it's not having to cook or clean while away.
In terms of what parents believe their kids want, over half (55%) think that new experiences are the most fun part of a holiday. This is followed by seeing new places (50%), eating their favourite foods (42%) and, no surprise, going on waterslides or spending time in the pool (40%) rank highly with the little ones.
Commenting on the research, Jennifer Vandekreeke, Carnival Cruise Line VP, says: "After a tough year, it's overwhelmingly clear that Australians are eager to get back out there and recharge with a fun holiday. They also clearly understand that holidays have an undeniably positive impact on our mental health.
"What our research has shown is that relaxation is the key factor when it comes to bringing out our happier, holiday alter egos. So, we look forward to welcoming our Aussies guests back onboard for a fun and relaxing holiday when our ships return to Australian waters and reintroducing our guests to their happy holiday-selves."
Click here for more information on how to #seayourbackyard
*Research conducted in October 2020 by Lonergan on behalf of Carnival Cruise Line, on a sample of over 1200 Australians, including 517 parents.