Happy Halloween! Will you be dressing up as a ghost, taking part in a pagan ritual or cooking dinner in a cauldron? However you choose to celebrate, let's not forget how it all started, back in Celtic Ireland…
It is true. Halloween is in fact, an ancient Celtic Irish tradition that dates back almost 3,000 years.
What started in the mists of Ireland's Ancient East during the festival of Samhain (pronounced sah-win), old Irish for summer's end, the Irish Celts concocted a bewitching cauldron of mystery and merriment involving feasts, music and fire to celebrate the transition of seasons from summer to winter.
With the belief that the living and the dead moved between worlds during this shift from light to dark, the Celts would disguise themselves in costumes to confuse and even scare off the roaming ghosts, fairies, hobgoblins and demons.
The modern practice of dressing up during Halloween is firmly rooted in these customs, as is the tradition of lighting bonfires, which began on hilltops in Ireland (Hill of Ward) with clans and communities gathering to light huge ceremonial Samhain fires.
Púca Festival
Today, the three-day Púca Festival held annually in County Meath and neighbouring County Louth represents the modern-day Samhain festival.
Celebrating Ireland as the birthplace of Halloween, Púca events include an impressive re-enactment of the symbolic lighting of the Samhain fire, live performances, light installations and food fares.
Halloween food traditions
Got your pumpkin? No? Just grab a potato out the pantry…
The practice of carving root vegetables also began in Ireland, where turnips and large potatoes served the original Jack-o-lanterns.
This symbolic piece of Halloween decor named after Stingy Jack was a character in Irish folklore, whose trickery on the Devil resulted in him wandering eternity with nothing but a burning ember.
Irish immigrants eventually brought this tradition to America, home of the pumpkin, which saw the winter squash becoming integral to today's Halloween festivities.
To mark the end of harvest season and Samhain, a huge feast of seasonal fare was tradition. While enjoying the fruits of their labour, stories would be shared and futures predicted.
This fortune-telling was done with the barmbrack (a type of fruit loaf), where different charms were added to the dough mix to predict one's future. A ring signified marriage, a pea meant singlehood, a rag predicted poverty, and a coin foretold wealth.
Trick or treat?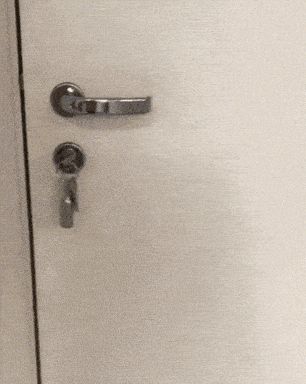 Another ancient Sahmain tradition, children of the poor would go from door to door singing songs or offering prayers for the soul of the dead in exchange for food, kindling or money.
This somewhat miserable custom eventually evolved into the fun and neighbourly activity of trick or treating today.
More Halloween events
Apart from the Puca Festival, visitors to Ireland during this time of year can also look forward to Dublin's Bram Stoker Festival, a vampire-themed horrorfest in his honour featuring a series of both live and online events; and Derry~Londonderry's Derry Festival, where the 400-year-old walled city comes to live with folklore, feasting and festivities.
If you're a lover of Sahmain, a spooky trip to Ireland is a must.
Click here for more information.