If you like to immerse yourself in both elements and the game, the island of Ireland is a great place to putt, with world-class courses in spectacular locations.
Whether you're a total beginner or intermediate looking to tee off somewhere new, we've got everything you need to know before setting off on a golfing trip to Ireland.
Let's start with our island's credentials. Ireland has been named International Golf Destination of the Year on more than one occasion by the International Association of Golf Tour Operators.
The country has hosted the prestigious Ryder Cup, Solheim Cup, and The Open. It's also produced more than its fair share of major winners; Rory McIlroy, Shane Lowry, Graeme McDowell, Darren Clarke, and Padraig Harrington have all held up trophies – and those last three are also former Team Europe Ryder Cup Captains.
And that's just for starters.
Ireland's legacy of golfing champions goes way back into the early 20th century with Fred Daly, Christie O'Connor Snr and Jnr, Des Smyth, and Harry Bradshaw all memorable names from the world of golf for all the right reasons.
Are you ready to follow in their footsteps?
Ireland's golf courses
With over 400 golf clubs, including a third of the world's natural links courses, and a selection of exceptional championship courses in pretty amazing locations, every year over 240,000 golfers from all over the world visit Ireland's greens to experience the impressive but unforgiving fairways.
And yet, you never feel crowded.
Many people book inclusive packages with specialist golf tour operators, who are able to arrange an itinerary including tee times and accommodation.
But often half the joy of a golfing trip is arranging everything for yourself or with your favourite travel advisor, so here's some advice to get you started…
Fun fast fact time
Impress your mates with these fun facts:
1. Royal Portrush in County Antrim has twice hosted The Open Championship – in 1951 and 2019.
2. Mount Juliet Estate in County Kilkenny hosted the Irish Open in 2021.
3. Adare Manor in County Limerick will host the Ryder Cup in 2026.
When to play
Most of Ireland's courses, especially Links, are open all year round.
However, the courses are in their best condition and the weather is most suitable for golfing from April to October.
In summer, daylight hours can stretch beyond 10 pm, so you can easily fit two rounds and a lazy lunch into a day.
Don't miss out – book ahead
If you're looking forward to stepping foot on the fairway, it's a good idea to call ahead for availability and book your tee times in advance.
For green fees, most clubs offer special rates for visitors and groups, so be sure to ask about any special offers from the club or your tour operator. They may also know about packages that allow you to play two or three courses over your trip so that you get to test your skill on a range of courses.
If you haven't brought your own clubs with you, don't fret! Many places offer club hire – just call ahead to double-check.
The innovative Clubs To Hire service also makes golf easy for visitors. On arrival at Dublin Airport, you can hire everything from your clubs to all sorts of related golf equipment. You can even check out Clubs To Buy if you've liked the clubs you've hired so much you want to take them home!
Book ahead, too, for caddies (available at bigger championship courses) and buggies or carts. The cost will vary for all.
If you have a handicap certificate from your club it's worth bringing it along. Make sure you pack plenty of golf balls, too, as you're sure to lose a few! We never said Ireland's courses were easy!
What clothes do I need to pack?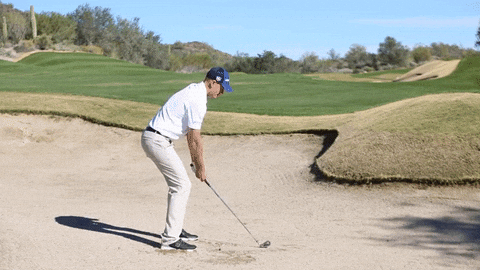 Traditional dress codes are still common in Ireland's clubs. Jeans, shorts, and trainers are frowned upon while some clubs might insist on a jacket and tie for the dining room.
The safest bet is smart casual, with waterproof gear and sunscreen at hand just in case. Many clubs will only allow soft spikes, so do check in advance.
The 19th hole
Part of the pleasure of golfing in Ireland is the warm welcome and the good "craic" after a round.
From a trad music session in a rural pub to top gourmet grub in a gastropub, you'll find the "if only" shots take on a life of their own when retold.
You see, the clubhouse itself (or the nearest watering hole) is a great place to trade victories or horror stories about tricky dog legs and high winds with other players.
Here's to an Albatross on your next round!
Click here for more information on Ireland.
This article is brought to you by: