Love hotdogs? Fancy doing something unique and exciting in 2020? Well here's a unique opportunity for you; apply to be a Hotdogger and you could be driving a 27-foot-long sausage and bun around the USA!
Vegetarians and Vegans, look away!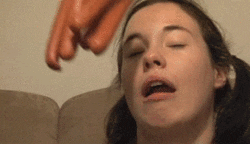 Submissions are now open for Oscar Mayer's 2020 class of drivers.
The company will be employing 12 new Hotdoggers, on a 1-year paid assignment, complete with ridiculous uniforms and unlimited snacks.
(or at least, we hope!)
The Hotdogger experience
The chosen 12 Hotdoggers will start their experience in June, with two weeks of training at Hot Dog High; perfecting the art of parking a giant sausage car and thinking of the wurst hotdog puns, ready for the year ahead.
The role then includes being a brand ambassador, "meat" and greeting fans and quite frankly being a mini-celeb in towns big and small.
Condiments include:
Competitive pay
Team apparel
Experience in a self-managed position
Experience being your own travelling PR firm
"With 33 years under our belt, the Hotdogger job continues to be a highly coveted position,"
Matt Riezman, associate director of Oscar Mayer
Do you cut the mustard?
To be in with the chance of being a successful candidate, you must have an appetite for adventure, be a US graduating college senior with a Bachelor of the Arts or Bachelor of Science degree and hold a full drivers license.
Degrees in journalism, communications, public relations, and marketing are preferred (but not required) because Hotdoggers will also serve as brand ambassadors at events, in interviews, and at various appearances across the USA.
If this is you, click here to apply before January 31.