Cinderella famously sang "a dream is a wish your heart makes", and for many people following in Cinder's footprints, this dream is to experience the magic of a Disney trip.
And of course, being the wonderful travel agent that you are, you are the one to make those dreams come true.
However, we totally get that the world of Disney holidays can often make you feel as if you've fallen down the rabbit hole, just like your good friend, Alice.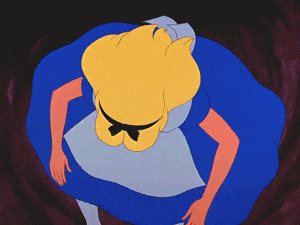 READ: GALACTIC STARCRUISER: Disney's Immersive Star Wars Hotel Opens In 2021
READ: MICKEY WAKE UP CALLS: 6 Perks Of Staying On-Site At Disneyland
So, we've put together a few tips to help you become more cluey when selling Disney to your customers.
1. Become a Dis-nerd
It's certainly a start if you actually like Disney. (To be honest, we don't really understand how anyone couldn't like Disney, but we are aware these strange folk do, indeed, exist!)
By knowing the characters, movies, themes, rides and having a genuine passion for Disney, you can create an instant rapport with clients thinking of booking a trip to the 'happiest place on earth'.
We all know clients love to talk about themselves and their interests, so if your interests align, you will be able to get them excited and build a trip tailored to exactly what it is they love about Disney.
Skill up
Okay, we get it. With twelve different parks, scattered all over the world, the whole Disney knowledge thing can be pretty hard to follow.
However, there's a stack of information to sink your teeth into; from official brochures to websites, to specialist travel agent training and youtube videos, vlogs and blogs.
There's also a bunch of amazing agent marketing and training sessions available once you're a registered Disney agent.
Once you're a twelve park pro, it's also worth skilling up on accommodation and transportation options, sustainability plans, dining offers, shows, ticket types and prices, fast passes and whatever else you can possibly cram into your Disney loving mind.
Sell up
Disney doesn't pay a whole lotta commission, let's be real here. You're going to need to sell up as much as you can before your client's set off.
They might rather stay in an on-site hotel rather than a cheaper off-site resort with car hire. They might be a Disney resort snob and want to live it up in luxury, rather than be quoted with a value resort without having the conversation.
Describe to them the benefits of staying at the different resort types; perhaps they 100% want to experience extra magic hours, or stay closer to a specific park.
For clients who want a hassle-free family trip, sell the benefits of the Magical Disney Express (the airport to resort transportation, which is only available to customers at Disney resort hotels).
If you're booking a multi-generational trip, consider a Disney villa or larger interconnecting Disney resort rooms.
Then you've got the tickets. Ask if they'd like to hop from park to park and go to waterparks too? Make sure they have enough flexibility on their tickets, in case of bad weather or tired children.
Disney loves a dining plan, so explain the benefits to your clients and see what they say. Paying for dining and snack credits now will allow them to bypass a huge food budget in their spending money. This is a great option for young families especially.
Would they like to pre-book any shows or other parks while they're at their destination? Universal Studios is a great add on in Hollywood and Orlando.
There is also an exciting new Disney Cirque du Soleil opening in Orlando in a couple of months, a perfect option for your clients to enjoy something a little different while on their trip.
Become a fairy good-agent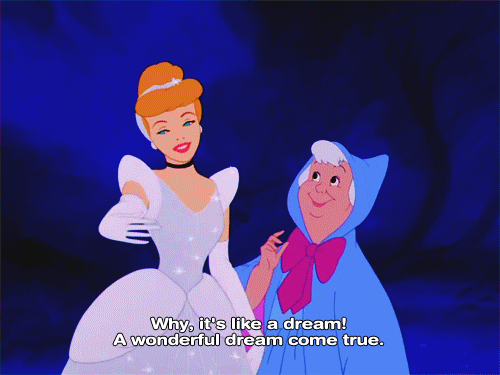 Bibbidi-bobbidi-boo. Travel agents really are magical.
Clients are going to 100% book with you again if you go that extra mile for them.
Draft a day-to-day itinerary for your clients and find out what rides are on their top to-do list. Then diarise to book their fast-passes in when the timing's right and ensure they don't miss out on riding Slinky Dog's Dash or Peter Pan's Flight!
Download the 'my Disney experience' app to their phones before they travel and advise them that they can keep an eye on ride times while they're on their trip.
Pre-book their special date night dining reservations and advise them to use mobile order through the app while in the parks to save time in stressful queues.
They will think they've hit the jackpot with insider tips and knowledge.
Experience it for yourself
Disney is pretty much a rite of passage for everyone. Whether you're a 'child-free Millenial', a young family, have older children or just a big kid at heart, there really is something for everyone and the best way to experience the magic is to go yourself.
Not only do you then know more about what each park has to offer, but you can provide up to date advice and first-hand tips and tricks, that your clients may not have known otherwise.
Disney is extremely innovative and change is always occurring, which is the perfect excuse to pencil in a trip every few years!
"Yes darling, it's for research purposes, I promise"
Every Disney travel agent.
There is nothing quite like walking down Main Street USA and being transported into a place of happiness and nostalgia.
Disney allows you to escape the real world, and gives you permission to become completely immersed in a world of possibility, where you can have fun reconnecting with yourself and your loved ones.
Click here for more information.