Okay, so you're heading to Hawaii! Happy days! But before boarding that plane there are a few important things you need to know, so grab yourself a pineapple juice and get comfy.
Hooray for grabbing your (reef-safe) sunscreen, towel, and swimmers and planning your next trip ready to get a dose of Hawaiian sunshine in the Aloha State itself.
But before you go, we've put together this handy Aloha Update to make sure you're super organised and ready to make your trip everything you've dreamed of and more.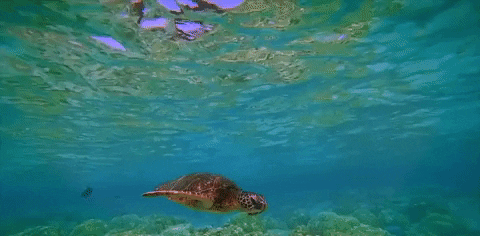 To manage the flow of visitors, reduce environmental impacts, preserve the land for future generations and to make your holiday experience as enjoyable as possible, Hawaii focuses on ushering forth sustainable tourism management for their people and place.
By exploring the Hawaiian Islands with care and helping protect natural resources, cultures and communities, you will make a deeper, more meaningful connection with the locals and the land.
National Parks, State Parks & Nature Preserves
In an effort to manage the challenges of over-tourism faced by the State of Hawaii, many parks, preserves and hiking trails have implemented reservation systems.
These systems require non-Hawaiian residents to plan ahead and reserve their spot weeks in advance (they really do book out), endeavouring to avoid the hazardous impacts caused by over-tourism.
Diamond Head Monument – Oahu
As of May 12th, 2022, all out-of-state visitors must have an advanced reservation to enter Diamond Head State Monument. Reservations can be made 14 days in advance.
Hanauma Bay Nature Preserve – Oahu
Timed-entry reservations can only be made two days in advance and they sell out very quickly! So, get ready at 7 am each morning (HST) to reserve your spot!
Sunrise at Haleakala – Maui
Reservations are required for each vehicle entering the Park from 3 am – 7 am and can be booked up to 60 days in advance. Aside from sunrise, reservations are not required to enter Haleakala National Park.
Waianapanapa State Park – Maui
Advance reservations are required for all vehicles and walk-ins entering Waianapanapa State Park. Reservations can be made up to 30 days in advance and no later than the day before your visit.
Haena State Park – Kauai
All non-resident visitors to Haena State Park will be required to purchase both entrance and parking reservations. Entrance is per person; parking is per vehicle. Reservations can be made up to 30 days in advance.
Kilauea Point National Wildlife Refuge & Lighthouse – Kauai
All adults need a reservation and will be required to pay a $1.00 reservation fee per person. Make sure you have a copy of your entry ticket available prior to arrival as phone reception is limited.
Island of Hawaii
Currently, there are no parks on the island of Hawaii that require advanced reservations.
However, these four parks mentioned do have admission fees:
Akaka Falls has an entrance fee of $5 for non-Hawaiian residents. You're encouraged to pay prior to arrival due to limited phone reception in the area.
Hapuna Beach has a $5 entrance fee for non-Hawaiian residents and a $10 parking fee.
Puuhonua o Honaunau National Historical Park has an entry fee of $10 per person or $20 per vehicle for up to eight passengers.
Hawaii Volcanoes NP has an entry fee of $15 per person or $30 per vehicle of up to 15 passengers.
Transportation and car hire
Due to a global shortage of cars since the COVID-19 pandemic, car hire bookings are highly recommended in advance.
Consider making car hire the first thing you organise before flights and accommodation to secure availability and avoid skyrocketing prices for a hassle-free trip to Hawaii.
Comparison shopping is a must for the best deal… your local travel advisor will be able to help with this.
As for transfers, book an airport shuttle with Speedi or Roberts for transfers between airports and your accommodation on all four major islands.
Uber and Lyft are also available on all four islands but keep in mind that the number of cars available might be limited.
Dining out in Hawaii
If there is a restaurant you have your heart set on in Hawaii, especially any fine dining or upscale oceanfront eateries, you should definitely make an advanced reservation and secure your spot to avoid FOMO!
Sunset is the most popular time for oceanfront dining and is often booked out well in advance.
Find your restaurant and book your dates online or via the app with Open Table. If you are not able to get a reservation through Open Table, contact the restaurant directly as they may have some extra openings.
Attractions
Summer is heating up to be a busy time in Hawaii.
If you want to visit some of Hawaii's must-see attractions, bear in mind that residents could be visiting over the weekends, so, if possible, book your days out mid-week when they're likely to be less crowded.
It is also recommended to book tickets in advance for places such as Kulaloa Ranch and USS Arizona Memorial Pearl Harbour on Oahu or the popular Old Lahaina Luau on Maui.
A place to stay
It's important to beware of false advertising and make sure you're staying in a legal, permitted property.
Unfortunately, there are some illegal accommodation options out there, that leave you no recourse if something goes wrong or your deposit is taken. Not ideal at all.
Plus, they do not contribute their fair share to local communities.
It's always a good idea to book with a trusted advisor or visit reputable sites (click for Oahu, Kauai, Island of Hawaii or Maui) when searching for a cosy place to stay.
Safe and happy travels.
For more information head to www.gohawaii.com/au