It's World Toilet Day and to celebrate Changi Airport has revealed its most unique toilet facilities. These comfort rooms are an absolute delight for travellers passing through Singapore and in need of some toilet TLC.
It's easy to take toilets for granted. You're in, you're out. End of story.
It isn't until you're travelling through Laos and you're a little tipsy, squatting into a hole and trying not to pee on your foot when you have the sudden realisation that "hey, I'm actually really grateful for toilets".
Studies have shown that the average person spends approximately One and a half years of their life on the toilet.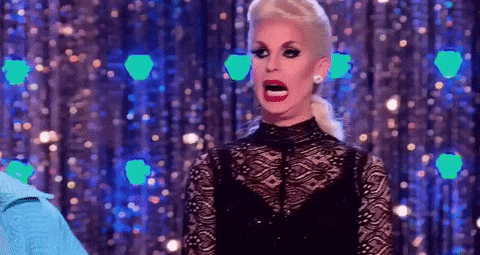 Thankfully for you, flushing your worries away at Changi Airport is a rather glamorous affair.
Known for its myriad of offerings from its alluring gardens, stunning art installations, and even the world's tallest indoor waterfall; It also provides the ultimate experience when it comes to toilets.
1. Admire the majestic view of the tarmac at these toilets in Terminal 1
Swap the usual plain view for a unique plane view only at this toilet located in Terminal 1. Four special urinals in the men's toilet provide an extraordinary view of the airside where visitors can watch aircraft land and take off, all while answering the call of nature.
This strangely therapeutic experience guarantees Aussies will find themselves unwittingly spending more time in the toilet than usual.
For the ladies, freshen up at the dressing tables located in the washroom, while also enjoying the view of the airside through the mirror. The natural light from the windows also provides the perfect lighting for selfies and great for reapplying makeup too.
Location: Terminal 1, Level 2, Departure Transit Lounge, near The Social Tree
2. Freshen up in style in a designated powder room at Terminal 3
A spacious powder room is conveniently located within this toilet in Terminal 3. With plenty of dressing tables equipped with bright lights, comfortable chairs, and facial tissues, it is the perfect place to freshen up between or before flights. Hidden behind a set of curtains is also a dressing room for guests to change into something more comfortable!
If you're seeking some respite, the cosy lounge chairs positioned in the powder room are excellent options to chill or have a quick power nap.
Location: Terminal 3, Level 2, Departure Transit Lounge South
3. Reconnect with Singapore's rich history at this Peranakan-themed toilet in Terminal 4
Travellers can also enjoy a Peranakan-themed toilet and be instantly transported to 1980s' Singapore.
Nestled in a corner of Terminal 4, known as the 'Heritage Zone' (which is a row of brightly coloured shophouses, modelled after the Peranakan house), the toilets feature intricate Peranakan tiles and beautiful porcelain pots (also known as Nyonyaware), complete with all the modern amenities expected in a washroom.
The washroom adds to the charm of the Heritage Zone where guests can discover elaborately designed shophouse façades reminiscent of the Katong, Joo Chiat and Chinatown areas in Singapore, while enjoying a cultural mini-theatre show on an LED screen disguised as part of the shophouses.
Pretty fancy.
Location: Terminal 4, Level 2, Departure Transit Lounge, beside Texas Chicken
4. Feel like royalty in this posh marble toilet in Terminal 4
You should 100% visit this chic washroom before any flight. Its marble accents and ambient lighting make it the 'Rolls-Royce' of toilets and will fit comfortably into any six-star rating hotels around the world.
Making it even more luxurious, these toilets come fitted with electronic bidets giving the ones in Japan a run for their money.
The adventure doesn't end there, as you leave the toilet, then you'll step out into a space filled with red-wine coloured lounge chairs positioned in front of elegant marble walls.
Location: Terminal 4, Level 2, Departure Transit Lounge, near Steel in Bloom
5. Take a shot for the gram with a floral wall in this toilet located in Jewel
Life is indeed a bed (or wall) of roses and this gem of a toilet can be found in Jewel. Made with fresh, real flowers including roses, gerberas, and hydrangeas, this stunning floral wall is undoubtedly the star of the show.
This washroom is one of its kind, as the entrance is complete with a floral wreath and a gorgeous marble bench, making it even harder to resist the temptation to snap a few more photos before leaving the toilet.
Location: Jewel Changi Airport, Level 1, besides Rich and Good Cake Shop
So, next time you visit Singapore and need to go, know that Changi Airport has your back.
Click here for more Changi Airport Inspo.