Australia's renowned physical theatre company, Legs On The Wall will bring death-defying beauty to the current climate crisis with the premiere of THAW, as a feature of the 2022 Sydney Festival program.
Today, we're not talking about Thor, depicted by our lovely Hemsie, we're talking about THAW, a unique performance, part of the 2022 Sydney Festival, bringing attention to the climate emergency that is happening right now.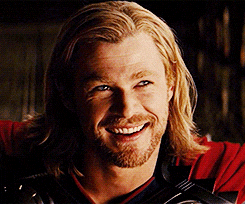 Taking place across three days, Friday 14 – Sunday 16 January 2022, THAW will depict the very real peril of climate change with a solo performer atop a 2.7 tonne iceberg, suspended 20 metres above the waters of Sydney Harbour, from the foot of the iconic Sydney Opera House.
Alone on the ice, the woman scrambles to protect the colossal structure from the elements and the industrial crane that seems to toy with them both.
Audiences are invited to gather and witness as the ice erodes beneath her in real time over 10 hours each day, thawing in Sydney's summer heat.
"THAW is an artful statement on climate change and our shared sense of urgency for action," said Legs On The Wall's Artistic Director Joshua Thomson.
"It speaks of our connectivity and responsibility to the natural world and calls on us to work together towards a sustainable future."
THAW is set to deliver powerful resonance as it delights and provokes audiences.
Unable to look away as her fate hangs in the balance, this work invites us all to grapple with our own role in the climate emergency and define our collective obligation to a sustainable future inspired by the performer's determination to survive.
Sydney Festival says it is working closely with Legs On The Wall and Sydney Opera House on activities associated with THAW that invite audiences to take real-world action towards climate justice – details to be announced soon.
See it for yourself
If you'd like to stand with these changemakers, you can find the deets to Legs on the Wall presents THAW here:
When: Fri 14, Sat 15, Sun 16 January 2022, as a part of Sydney Festival
Start time: 10am
Final act from 7:30pm
Finish time: 8.30pm
Click here for more information.