Paul Tsalikis is the CEO and Founder of VANITY GROUP, one of the world's leading luxury hotel amenity providers, which has partnered with Mövenpick Hotels & Resorts. The goal? To introduce mindful beauty brand, YUNI to their guest rooms across Australia, Middle East, Africa and Asia, with the vision of protecting waterways globally.
Hotel room habits have always fascinated me. Think about it… What's the first thing you do when you check into a hotel? For me, it's a race to the bathroom to see the brand lining the basin.
While I've made a career out of my bathroom beauty brand obsession, I've been fortunate to witness and pioneer new ways for hotels to enhance guest experience via their own offering.
Now, guests look for more than just what brand is featured on the vanity. There's a rising consciousness amongst travellers for sustainable stays.
Over the past few years, tiny toiletries have been phased out, making room for large format solutions from reputable, distinguished brands.
There's also been a significant shift in guests preferring a less is more approach to their in-room experience.
We can directly tie this back to the rise of the new luxury essentialism, whereby wasteful extras have fallen in popularity in lieu of higher quality brands and items that align with a guests own personal views.
This leads to the question I'm often asked from Hoteliers… "How can you support in creating an in-room bathroom solution where luxury and sustainability co-exist?"
My response? Guests love the opportunity to take home a keepsake of their stay – especially leisure guests celebrating a special occasion. It's often a defining moment of what constitutes "luxury".
This is why you'll still find perfectly packaged miniature hand soaps and miniature hand and body lotions at indulgent overnight stays.
It's also a recommendation we often extend to our hotel partners! However, this no longer needs to be to the detriment to the environment and the hotel's own sustainable ethos thanks to a suite of eco-conscious innovations.
These include:
Aluminium packaging
Personal Care and aluminium are having a moment – and rightfully so! Recognised as a sustainable metal, aluminium can be infinitely recycled without loss of quality.
This allows hotels to pursue a mini tube amenity program without contributing to the 450 million tonnes of plastic produced in the world annually.
Bottle caps/lids are the last remaining plastic pain point in the hotel amenity lineup, and while I don't want to give too much away, there may just be a first to market 100% plastic-free solution in development.
OceanBound Material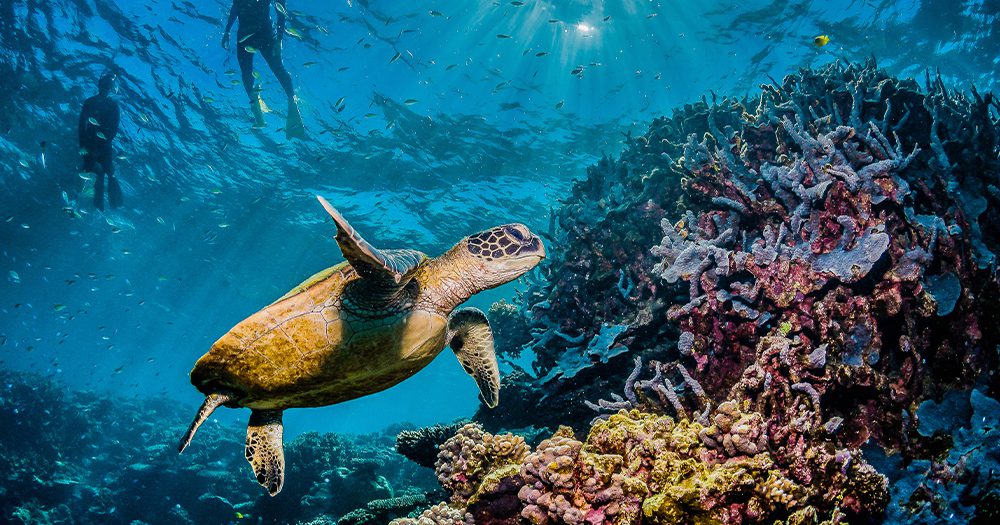 OceanBound Material refers to plastic waste that is at risk of ending up in oceans – this means, all plastic near waterways that may find its way through rivers, lakes and seas. It's collected, recycled into reusable pellets, and manufactured into packaging that contains your favourite body lotion or conditioner.
If products are made using OceanBound Material, they'll tell you… literally! Look for "Made from OceanBound Material" written on the side of the bottle or tube.
Accessories with biodegradable additives
Bagge of any kind is never a good thing on a getaway. Guests should feel confident their accommodation can provide the essentials like shower caps, sanitary bags and toothbrushes.
The onus is on hotels to work with suppliers who sustainably manufacture these essential overnight accessories. This includes the use of organic additives that cause plastics to biodegrade, and dry goods made with materials like corn starch, sugarcane and corn derived plastics.
Floating dispensers
Not all large format solutions need to look like a gym or public bathroom! Floating or "invisible" dispensers flawlessly secure the bottle to the wall sans visible wall bracket.
This allows the guest to focus on what's really important in the bathroom… Like the brand they're about to wash their hair with!
Aligning with brands with purpose
We have such incredible access to information across digital platforms which makes discovering and researching products found in-room an exciting experience.
With such knowledge at guests' fingertips, it's important the brand lining the vanity flexes its own sustainable muscle.
Partner with brands that care about the planet and its people. If you can't find their sustainability credentials, seriously consider if it's one of the first in-room touchpoints you want your guest to discover.
Being ethical and environmentally conscious is no longer a point of pride for those working in travel. It's business-critical for the tourism and hospitality sector to play a leading role in building eco-conscious, sustainable communities for the longevity of this industry we're all so fiercely passionate about.
It's important for hotels to be transparent in their sustainable pursuits. Find new ways to communicate to guests the initiatives being implemented on-site.
This could be promoted as part of pre-arrival or post-stay communications, or by adding a section to the in-room televisions advising guests of how their stay treads lightly on the environment.
Amenities say a lot about a hotel's ethos. Trust me when I say they're speaking loudly, and guests are paying attention!
For more information visit vanitygroup.com