There's no denying the changes technology, Google search & online booking sites have made to the day-to-day role & public image of the Travel Consultant.
Where once travel consultants were the most trusted (and pretty much only) option for booking a holiday, today they're travel planners with vital marketing knowledge who specialise in select destinations and are constantly having to prove their worth.
It was an exhausting decade-long evolution, but it gave consultants the freedom to pick their clients and their preferred niche while also giving them the flexibility to work from anywhere.
Despite accepting the role changes, the industry is still struggling to decide whether the new job description warrants an upgrade in job title.
In other words, is the title 'Travel Agent' still the best fit for today's Travel Consultants?
It's a hard 'no' from the people representing Travel Consultants in the USA who officially removed the words 'Travel Agent' from their in-house vocabulary earlier this year, out of belief that the term 'Travel Advisor' better summarised their role.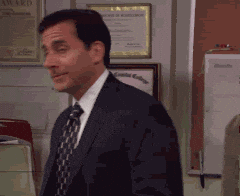 "Today's Travel Agents are no longer mere booking intermediaries. They have become trusted Advisors —akin to financial planners and CPAs – who make the overall travel experience better."
ASTA's open letter
In Australia, the industry is divided by what to call its travel professionals, with some agency groups banning the word 'Agent' out of belief that it's outdated, while others cringe at the term 'Advisor'.
This split feedback has made it difficult, particularly for media agencies, who acknowledge the vast opinions but require one widely agreed upon term to use in news stories and titles.
As one of those media outlets struggling to fit consultants under one umberella, Karryon decided it would be best to find out what Advisors actually want to be called.
Surprisingly, despite the change in their roles, some 62 percent of the 700 consultants who responded to a Karryon Facebook poll said they prefer to be called 'Travel Agents' because 'Travel Advisors' makes them sound as simply 'advice givers'.
Of course, not everyone was against the name 'Advisor', with some 38 percent saying they preferred the term of 'Agent', while others preferred other titles such as Travel Consultant…
Travel professional…
That handsome travel dude…
Travel Designers…
Travel Expert…
And Travel Manager…
Travel Advisor or Travel Agent – which do you prefer & why?