Did you know that the first hotel in Fiji opened in 1975? Or that the Sigatoka Valley is nicknamed Fiji's 'salad bowl' because it produces most of their fruit and veggies? Or that the best place to mingle with locals is the Wailoaloa Beach Resort? Quite possibly not, but you quickly become a Fiji expert when you sign up as a Matai Specialist!
Fiji's new and improved Matai Specialist training programme has now relaunched with courses, training, updates, and more to broaden your Fiji horizons. Matai Specialists are the first to know about fams, events, and competitions, too.
Plus, you'll be awash with fabulous Fijian facts, like these:
Did you know that 15 Fijian words mean heaven?
In a setting as heavenly as Fiji, it makes sense that they have degrees of words to describe how heavenly something is, right? Like the Inuit have 40+ words for snow.
Guess what the first Fijian word for heaven is? "Yasawa"! If you don't know much about the 20 sublime islands that make up the Yasawa Islands, know this: it's heaven for nature and marine lovers. Dramatic peaks frame white sand beaches with water so clear you can see the coral in fine detail. Snorkel, dive, swim with manta ray, go caving, hike, kayak, and more. The Yasawa's offer a true slice of heaven!
Did you know that the Blue Lagoon movie was filmed in Fiji?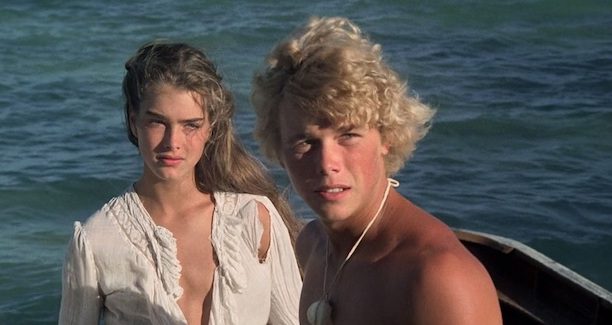 This is another fun Yasawa Islands fact, in fact. Both the 1930 Blue Lagoon movie, and that iconic 1980 remake with Brooke Shields, were filmed across the Yasawa's, with most of the 80's filming shot on Nanuya Levu. You can have your own Blue Lagoon moments by staying at Nanuya Island Resort.
Did you know there are 5 adults-only resorts in the Yasawa Islands?
Still on the Yasawa's, it's an adult lovers heaven, too! Whether you're a newly loved-up couple, gooey-eyed honeymooners, or celebrating an anniversary in style, doing it at an adults-only resort is the biggest commitment we can think of for 'us time'.
The all-inclusive Yasawa Islands Resort & Spa is a popular swoon-worthy spot thanks to its 11 private white-sand beaches. The luxe Turtle Island Resort (also all-inclusive) is so private that only 14 couples can stay at one time. The beachfront bures at Viwa Resort are a win, as is an intimate stay at one of the eight bures at Coconut Beach Resort. And nothing makes us weaker at the knees that imagining watching a shooting star under a clear night's sky at the Navutu Stars Boutique Resort, far from the world's light pollution!
Did you know you can find adults-only areas in Denarau?
If you'd prefer to stay Denarau way for your couple's time, pack the nippers off to the kids' club and visit these two adults-only clubs. The Waitaui Beach Club is an adults-only sanctuary at the Sofitel Beach Resort & Spa. Chic, hip, and without a crying 'mmmmuuuuuuuuuummmmmm' in hearing distance, this is the spot to rejuvenate and take an adult 'time out'. At the Hilton Fiji Beach Resort & Spa, KORO is their adults-only space for drinks, meals, beachfront pools, and nightly live entertainment.
Did you know that Fiji's rugby 7s team use the Sigatoka Sand Dunes as a training ground?
Even Olympic-medal-winning rugby champs are a little phased by the 5-kilometre-long, 60-metre-high dunes at Sigatoka. They pack a punch when it comes to fitness – and fun! Of course, most visitors to the Sigatoka Sand Dunes aren't there for a butt workout (it's simply a perk); they are visiting this 650-hectare national park (Fiji's first, btw) to sandboard down these impressive dunes.
The Sigatoka Sand Dunes hold an archaeological appeal, too. In the late 1980s, archaeologists uncovered an ancient burial site believed to be around 2,600 years old. Wow!
Did you know that you can get PADI scuba dive certified onboard Captain Cook Cruises?
Guests staying aboard Captain Cook Cruises for four nights or longer have the incredible opportunity to get PADI Open Water certified while sailing Fiji's stunning seas! Arrive a snorkeller, depart a scuba diver, fully opening Fiji's 'Soft Coral Capital of the World' to you.
Fiji's world-class dive status is not in question. With close to 400 coral and 1,200 fish species, witnessing Fiji's underwater world is as rewarding as being on land. See wahoo as you swim through caverns, watch a manta ray pass above you as you dive the Yasawa's, and, if you're lucky, see a majestic whale shark while enjoying an epic coral wall dive. It's fin-tastic!
Did you know that you can find more facts like this (and WIN!) as a Matai Specialist?
As fun and intriguing as these facts are, they are also the kind of intel that helps you show your clients you know your stuff when it comes to Fiji.
The relaunch of Fiji's Matai Specialist training is exciting for the facts, the support, and the feels that we're back to travelling in the South Pacific!
You could be back in Fiji soon, too, as you can WIN a trip to Fiji just for joining the Matai Specialist training programme! To enter, sign up, complete the Intro to Fiji course and become a Bronze Fiji Matai Specialist before the 31st of May 2022. Sign up here.
That sounds 'yasawa' (heaven) to us!
This article is brought to you by: