We recently broke the exciting news that Tourism Fiji has relaunched their new-and-improved Matai Specialist training programme. After 20 months of being out of bounds for international travellers (sob, sob), the opportunity to reunite yourself with all the magic that is Fiji has been a welcome one. As has the news that Matai Specialists can win fam spots and prizes!
At Karryon, we're staunch Fiji fans (well, duh), and while we could talk about Fiji as much as a Fijian can chat all things happiness, we didn't want you to just take our word for it.
So, we got in touch with Kate Walsh from Wauchope Travel in Port Macquarie to give us the low-down on her Matai Specialist training programme experience.
Here's what Kate had to say.
How long have you been a Matai agent, and what made you sign up?
"I signed up as a Matai agent around five years ago. I signed up because I wanted to get an in-depth understanding of Fiji for my clients.
Though I have to say I also wanted access to the famil opportunities the Matai program offered! I got both, I'm pleased to say!"
Okay, so the Fiji famils were the hook. Did you make it on a Fiji famil recently? If so, what was the highlight?
"Yes, I only recently returned from the March 2022 mega famil! I was lucky enough to get a spot on the first famil group since Fiji reopened. Every one of the 45 attendees was giddy to be experiencing that incredible Fijian hospitality.
Highlights? There were so many! My top pick would be snorkelling off a sandbank in the middle of the Mamanuca Islands. It was so amazing!"
What are the key benefits for any potential agents considering signing up as a Matai specialist?
"The consistent updates are a firm favourite. Just to receive the best of Fiji's news in bite-sized pieces makes a world of difference when selling Fiji with confidence. Especially after it's been closed for so long.
I also love the range of training and webinar options. You can do as much or as little as you like, though I recommend more if you want to be a Fiji destination specialist.
There are also exclusive Matai agent travel rates, and I'm eyeing up some incredible agent specials and considering returning again soon.
And, of course, there are those famils! Register your interest to enter the draw."
Has the Matai program and its benefits helped you sell Fiji?
"Absolutely! Having an in-depth knowledge of Fiji, its islands, the people, accommodation, and tours have helped me market Fiji to a wider range of potential clients. It has also made me more confident to know what I can offer my clients and what might best suit their requests. I love organising the perfect Fijian vacation for them!
With the consistent updates from Tourism Fiji, plus the Care Fiji Commitment, I feel that Fiji truly is the easiest and safest place to travel. The Care Fiji Commitment offers best-practice health and safety standards for travel in a post-COVID world, meaning every traveller can visit with complete peace of mind.
Hearing that there is an updated Matai programme in place makes me excited to discover what's new and to learn even more about Fiji."
What is your favourite place in Fiji, and why?
"So far, it would have to be the Mamanuca Islands, particularly Musket Cove Resort. The welcome we received there was almost overwhelming. Plus, the layout and location of the resort are amazing, and the food was spectacular.
Stay tuned, though, I plan to go back to Fiji many, many times, and I'm sure this list will grow."
What was the most surprising fact you learnt about Fiji as a Matai agent?
"Probably the fact that made my jaw drop was that there are 333 islands in Fiji, and only one-third of them are inhabited. I'd love to spend a day on one of the uninhabited ones!
I was also surprised to discover that Fiji is a popular vacation spot for surfers. Did you know that there are some of the world's best surf breaks off Fijian shores?
The program is excellent, and I learnt so many surprising facts about Fiji!"
WIN: Want to say Bula in person?
If Kate's glowing recommendation for the Matai Specialist training programme has you practising your "Bula" pronunciation, register here and level up your Fiji facts.
While you may want to travel to Fiji right away (who can blame you) to take advantage of those agent rates, you could also WIN a trip there!
Simply complete the Introduction to Fiji course and become a Bronze Fiji Matai Specialist before the 31st of May 2022 and you'll automatically be in the draw to win some incredible prizes, including:
Return airfare to Fiji
A guaranteed spot on a future Fiji famil
Spot prizes, including lush Pure Fiji gift packs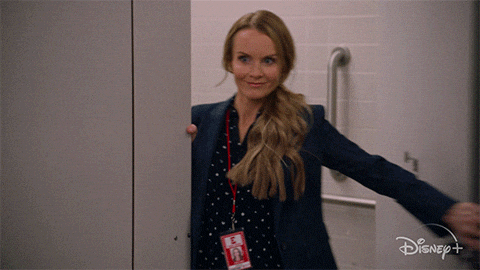 We can't think of a better way to celebrate Fiji being open to Australians again and the relaunch of the upgraded Matai Specialist training programme!
For more information visit specialist.fiji.travel
This article is brought to you by: