You've seen the levels of pampering Travel Agents received on the recent Cruise STARS rewards trip, can you even begin to imagine what's in store for those heading to Dubai for Global STARS?!
Seventy-five top-selling Travel Agents are staring at their calendars and willing the weeks to pass by so that they can fly out of Australia (some out of New Zealand) and to the City of Gold for the third annual Global STARS getaway.
That's right, for the first time Global STARS is going… well, global.
After an epic time in Western Australia and a truly luxurious trip to Hamilton Island, this year's top sellers of Viva Holidays, Qantas Holidays, Sunlover Holidays, Rail Tickets, Ready Rooms and Territory Discoveries will be treated to an Arabian escape in one of the most opulent destinations in the world, Dubai.
Details of the rewarding trip (running from 10 to 14 October) are sealed shut in Cinzia's filing cabinet, however, we have a good idea (straight up guesses) at what Travel Agents can expect during the 2019 Global STARS:
1. GET IN, WE'RE GOING ALTASAWUQ (SHOPPING)!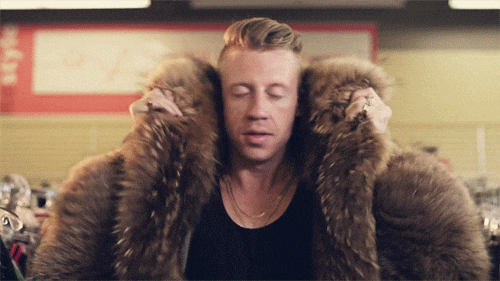 Fly all the way to Dubai and not go shopping? That's madness!
Sure, you won't be able to afford it all but it's worth a trip to see the spiralling levels of the Dubai Mall, the architecture of the Mall of Emirates and the Pharoah-themed walls of the Wafi Mall.
2. LEAVE SOME ROOM FOR ALL THE TAEAM (FOOD)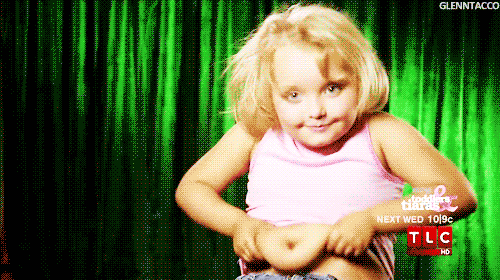 Literally drooling just thinking about the fresh tabbouleh, the falafel and the manakish. Mmmm, even more saliva over the Arabic sweets.
Definitely pack the stretchy jeans!
3. PACK COZZIES FOR ALL THE BEAUTIFUL ALSHAWATI (BEACHES)
Big, blue and completely clean. The water opportunities are coming, as is the beautiful desert heat!
Don't forget your favourite swimsuits, although you might want to check with Dubai Tourism on how modest they need to be.
4. BRING YOUR CROWN, FOR THE 5-STAR ALFANADIQ (HOTELS)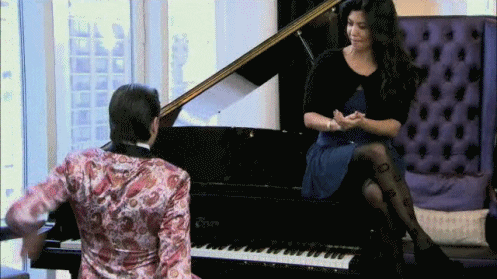 Like royalty, that's how attendees will be treated so you might as well dress the part. Bring a crown, you won't stand out at all (no, you will, so maybe just wear one emotionally).
5. WEAR SUNSCREEN FOR DAYS IN THE SAHRA' (DESERT)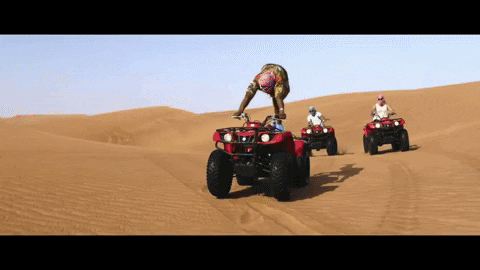 Would it be a trip to the Middle East without some time in the actual desert?
Although they may not be on the itinerary (or maybe they are), Dubai's desert activities include dune bashing, sand skiing, quad biking, hot air ballooning and more!
6. GUESS THE ICONIC LOCATION FOR THE GLAMOROUS GALA WAJABAT EASHA (DINNER)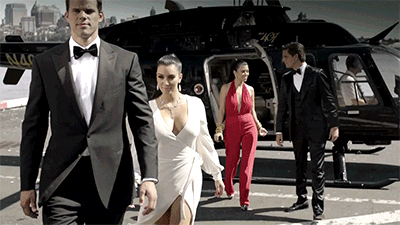 Taking bets now!
KARRYON is guessing that it's at the top of the Burj Khalifa (FYI, the 'kh' is pronounced like something little is stuck in your throat and you're trying to push it out).
Where do you think it'll be?
7. MEET AN ARABIAN PRINCE, MAYBE (PROBABLY NOT)
Your romantic Aladdin fantasies could become a reality!
He's handsome (should've played Aladdin), intelligent (he writes poetry), creative (he's got mad photography skills) and athletic (he runs marathons)! And he's waiting for you in Dubai!
That's the actual Crown Prince of Dubai BTW (nickname Fazza on Instagram), and apparently, he walks around the city freely. So maybe (MAYBE) you'll see him while he's on a coffee run (although, it's highly unlikely).
If you do spot him, it might also be best if you just appreciate his royal presence from afar.
BTW: You're welcome on all the Arabic lessons (assuming Google translate is correct).