NCL has thanked all its travel partners who took park in the 2021 Walk for Wellness challenge. You all clocked up an incredible amount of steps and some of you even won some massive prizes. Let's find out who the winners are…
Norwegian Cruise Line (NCL) has wrapped up its second annual Walk for Wellness challenge, congratulating all participants for their phenomenal efforts and celebrating an incredible collective walking distance of 139,435km – smashing the initial target of 100,000km by almost 40% and increasing participants by 70%, year on year.
Wow!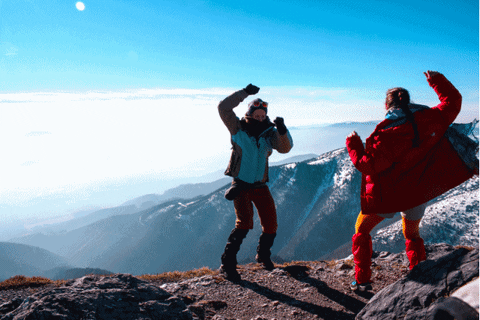 A special shout out goes to the major prize winners for their stellar performances during the Walk for Wellness challenge, including:
Brooke Rand of RAA Travel, SA – The lucky winner drawn to receive a Balcony Stateroom for two on board an NCL cruise departing in 2022.
Peter Manase, Manase Travel, NZ – Awarded top stepper, with the highest total number of steps and the proud new owner of an Apple Watch Series 7. Peter walked an impressive 1,122,286 steps!
Mahalia Gunn, Phil Hoffmann Travel, SA – Awarded most improved, winning a pair of Bose Sport Earbuds. Mahalia went from 6,444 steps in her first seven days to 23,526 in the final week – an increase of 265%!
"I would like to wholeheartedly congratulate each and every valued travel partner who joined us on our Walk for Wellness this year, said Damian Borg, NCL's Director of Sales, Australia and New Zealand.
"But the big winner today is the wellbeing of our close-knit trade community. It's a cause we're passionate about, and we can't wait to bring Walk for Wellness back in October 2022."
Held during October in support of World Mental Health Day and Australian Mental Health Month, NCL's second-annual Walk for Wellness brought together travel partners from Australia and New Zealand to track their collective steps in real-time, while taking a virtual journey from Iceland to Miami via Northern Europe, New York and the Caribbean, following the 100,000km route Norwegian Prima will sail during her inaugural Europe and Caribbean seasons when she launches next year.
Throughout the initiative, NCL awarded more than 270 prizes to winners of 13 mini-challenges, including Nike sneakers, UE Wonderboom speakers, Shiatsu massage pillows, luxury wellness hampers, Aaptiv subscriptions and gift cards from Red Balloon, Rebel Sport and Hello Fresh.   
Participating travel partners showed their enthusiasm throughout the challenge by sharing 1559 comments and 1428 photos in the Walk for Wellness app chat.
The feedback to NCL from the Walk for Wellness community was wonderful too.
Samantha Cooper, from Flight Centre, VIC said "I'm sad the challenge is coming to an end.  It has been a great motivator and I have lost 6kg as a result of daily walking and an adjustment to my diet.  But tomorrow I will still get up and go again. Thanks NCL for the challenges."
Sue Ross, from CBC Travel, NSW said "My best steps day for over a year, after a knee replacement and pelvis surgery. Thank you NCL for the encouragement. Walk for Wellness has motivated me, which I needed to get moving again."
Louise Saunders, from House of Travel, NZ said "I joined with the intention of trying to do 10,000 steps a day and have ended with an average of over 14,000 steps a day. I have surprised myself and my family and am so thankful this challenge got me going.  Thanks so much for the motivation, I am going to keep it up, so I can honestly say, it's changed my life."
Amazing work everyone, we look forward to doing it all again in 2022.