With International Women's Day (8 March) fast approaching, we thought it would be the perfect time to fire some questions at Anna Fawcett, to find out what being a fierce female in the travel industry is really like…
Anna Fawcett is Topdeck's Global Marketing Manager. Not only does she lead a group of approximately 71% of women in leadership, and 61% of women leading tours globally, Anna also principals a number of disruptive ideas in the travel industry, including the company's own controversial rebrand.
So let's find out Anna's thoughts on how far the industry has come, how women are challenging gender stereotypes in the sector and how us, as women, can support and empower each other.
How far do you think the travel industry has come in regards to diversity inclusion?
I have had a very positive experience in the travel industry in regards to diversity and inclusion. The three tourism companies I have worked from in the UK all had, and have a very diverse mix of staff – many ethnicities represented, good female/male splits, and very open and excepting LGBTIQ representation.
One of my favourite examples of this is that our MD likes to frequently say to me "I'm a South African, Lebanese Lesbian who is sat next to a purple-haired metalhead – it takes all types of people to make a good company".
I think this is the nature of the travel industry – travelling exposes you to different cultures and ways of life, it makes you more accepting of differences and more tolerant.
Admittedly not all companies are that progressive and you do see the trend of white males at the helm as well, however, I'm very fortunate to have had positive experiences in travel so far.
What steps do you think the industry can take to further support women who are already in the industry or looking to start out in travel?
"Keep showcasing successful, wonderful women who have made it."
Also, women who might be "a little different". I was always told I was "too alternative" to be taken seriously. F*ck that noise – I have coloured hair, tattoos and a strong personality and if anyone is judging how I look over my award-winning work, then they're focussing on the wrong things and I don't want to work there. Fortunately, those attributes are slightly less of an issue these days, but I am very proud that the travel industry is one of the industries leading the way here.
"More progressive flexi-working."
Again I'm lucky to be in a very progressive workplace, but I know of many women who are hindered in their work or family life due to traditional "presenteeism" based working hours. There's no space for that in travel, but it exists. We work crazy time zones and often remotely, so if you need to work from home a few days a week, that shouldn't be an issue and women often suffer from the disadvantages of less flexible workplaces, for obvious reasons.
"More skills training and development for young people, formal or through work experience."
I encourage everyone in any sort of senior position to expose their young rising stars to as much as possible, do proper professional development planning! There seems to be a skills/knowledge gap between those coming into the industry young, and senior positions, but also a lack of willing for people to give young staff big opportunities.
Whom do you admire in the industry and how have they inspired you?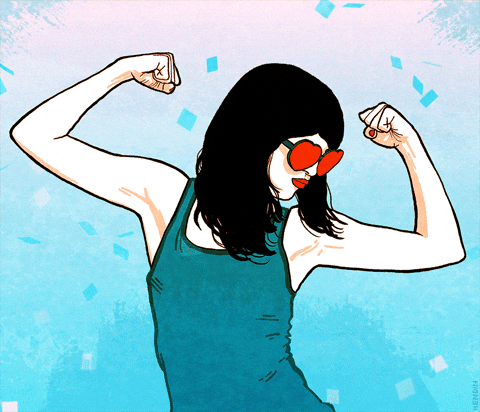 Emma Mead – Head of Global PR at VisitBritain/VisitEngland (British tourism authority).
Emma is both a trooper and a leader. Emma had her first child young and started out as an EA in VisitEngland, over 15 years she worked her *ss off learning and growing, whilst being a single mum for part of that, getting married and having a second child. Emma is an inspiration to anyone who is told you can't have it all.
She is also a woman who empowers other women, if she sees light in you, she will do her utmost to make it shine and support you to get the growth and development you need.
She is the woman who taught me to be the leader I am today (whether she knows this or not) and in tough times I remind myself to "channel my inner Emma Mead", and that always helps.
What have been the highs and lows of your journey in the industry so far?
Highs – the fact that I travel for a living – I am so privileged to not only see the world, but I get to open up that world to others. Travelling changed my life, now in some small way, I get to help others do that.
Another high was being asked to do a maternity cover in New York – wow, what a city! I had the opportunity to spend 4 months living and working in New York as the Marcomms Director for North America at VisitBritain. I found a home I never knew I had.
Lows – crisis situations and people not respecting the planet. The dark side of the travel industry is the crisis moments. I have worked on hundreds of crisis communications scenarios and most of the time these are mitigation plans but every once in a while you get a serious one like terror attacks, deaths, illnesses, natural disasters, political unrest. This is a tough reality of the travel industry and worth considering what kind of job you might want in the industry. I promise the good news significantly outweighs the bad though.
What have you learned along the way that you'd like to share, to help empower other women?
Stay true to yourself, work hard, take credit where it's due, don't shy away and don't let the little things cloud your vision for the big stuff.
Surround yourself with as many different types of people as you can, let that open your mind and see all of the possibilities there out there and to all the different ways of doing things. As you grow older the influence of experienced and older women will become more important to include some of those in that mix.
Ask for help and guidance. You can't possibly know everything that you need to know to be successful and figuring it all out on your own is slow and arduous, there are lots of people out there who will help you find the right answers or give direction.
Mistakes and failures are so important, you'll often learn more from a failure than a win. Stop putting so much pressure on yourself to get everything right all the time, it's simply not possible, so learn from the bad and enjoy the good.
Don't ever let anyone tell you can't do something.
Where are your favourite destinations to explore as a (solo) female traveller?
If you are savvy, sensible and mind your basic safety, then most places are great for solo women travellers. I think this topic of discussion should focus on how women look after themselves when they travel, nothing makes me madder than people telling me I shouldn't travel alone because I'm a woman, and in most places being safe and savvy will suffice.
Obviously there are some dangerous places out there that, again it's annoying when people tell you that you shouldn't go, however, that's where you have to weigh up the risk vs volition & pride.
Some of the places I have felt most safe upon the first arrival have been Lisbon, Edinburgh, Chiang Mai and New York:
Lisbon due to its relaxed, calm and friendly people and culture; its charming, the weather is great and everyone loves to have a wee chit-chat.
Edinburgh is an extremely helpful and friendly city. The weather leaves something to desire, but you can walk into anywhere and just start chatting to people, having a good laugh with the locals and before you know it you have a group of pals that you're spending the day with.
New York is a big city that people often see as big, scary, overwhelming or dangerous. I, however, found that similar to Edinburgh, everyone is keen to have a chat in a pub or café, and I once had a man help me across the street after spraining my knee. There is an 'old school' chivalry in the city that is helpful without being impertinent. New York is, of course, a major city, so sensible safe travel practise are always advised!
Chiang Mai in Thailand is just gorgeous, the people are kind, calm, respectful, helpful, friendly and funny. It feels a far cry from the tourist traps of the islands and is easier to digest than the extreme hustle and bustle of Bangkok, and it's very safe.
Lastly, my homeland, NZ. We're a very friendly bunch and will go out of our way to help you, even if you didn't ask for it! We love a good natter too, and any chance to give you the best tips on how to see the best of our country.
READ: #EachforEqual: The Real Meaning Behind International Women's Day
Click here to find out more about International Women's Day.