Confirmation of a trans-Tasman quarantine-free travel bubble start has perhaps been the biggest source of excitement and disappointment in the last 12-months for the travel industry. Today's final announcement on a start date represents the end of an emotional rollercoaster and the start of something good we can all look forward to.
For us here at Karryon, we feel as if we've hung off every politician's word in the last 12-months or so with regard to every tidbit of information and speculation centred around a start date for the trans-Tasman bubble.
We're guessing you've probably done the same.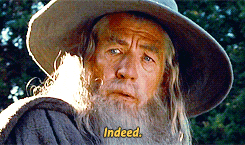 In a unique time in history when nothing has made any sense and the news has been mostly terrible, holding onto the resumption of trans-Tasman travel has felt like the one beacon of hope we all needed to resurrect and reunite international travel again.
So we here are on April 6, and just hours away from a final start-date announcement, hopefully in the coming weeks, by the end of April 2021.
To celebrate, we took a look back on the most unexpected journey that got us here.
March 2020 – Australia and New Zealand close their borders in response to the COVID-19 pandemic.
April 2020 – Jacinda Ardern appears at a national cabinet meeting and with Scott Morrison agrees in principle to open a trans-Tasman bubble when safe.
May 2020 – Ardern gives her first timeline for a bubble, saying "September is realistic".
June 2020 – Then-deputy PM Winston Peters calls for a state-by-state bubble, beginning with COVID-free Tasmania immediately.
July 2020 – The major Victorian outbreak sees New Zealand puts a pause on bubble hopes.
Oct 2020 – Individual Australian states begin to remove quarantine restrictions for visiting Kiwis, and SA Premier Steven Marshall writes to Ardern asking for a bubble with his COVID-free state.
Nov 2020 – Ardern reveals an impasse in talks with the federal government over outbreak definitions.
Dec 2020 – In her last press conference of the year, Ardern says the government will scrap quarantine requirements for Australians in the first quarter of 2021.
Jan 2021 – Ardern hits out at Australia's decision to suspend quarantine-free travel for Kiwis after two community cases in NZ.
Feb 2021 – Ardern abandons the first-quarter goal, and reveals a switch in strategy to a state-by-state approach – effectively adopting Australia's hotspot strategy.
March 2021 – The NZ opposition campaigns on the immediate opening of a bubble.
April 2021 – Ardern finally announces the removal date for quarantine measures for Australian travellers – creating the trans-Tasman bubble.
And here we are. Just reading this list again of how we got here is exhausting. But we're glad we did.
Let the trans-Tasman arrival revival begin!