New Zealand Prime Minister Jacinda Ardern has revealed the trans-Tasman travel news we've all been waiting for – the start date for the quarantine-free bubble for Australians to Aotearoa.
After a year of anticipation, New Zealand Prime Minister Jacinda Ardern has finally confirmed the magical date we've all been waiting for.
Dig out and dust off your passports folks, because from Monday, April 19 quarantine-free trans-Tasman travel will begin from Australia to New Zealand.
Yep. Get excited, Because it's finally happening.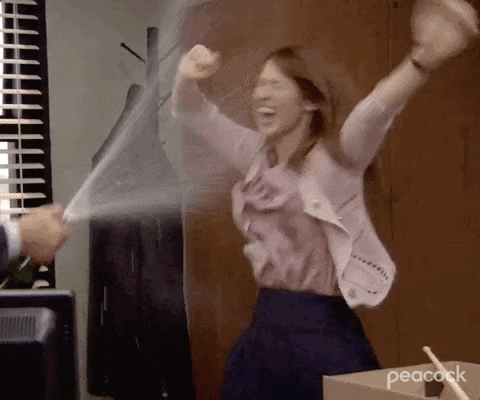 And what a massive announcement it was.
It felt like the winning country bid for the Olympics being announced.
"We are now able to take this next step and it is a world-first," Ms Ardern said.
The decision also ends a tortured 12-month journey from when the bubble was first agreed to its implementation.
Ms Ardern and Australian Prime Minister Scott Morrison signed off on an in-principle goal to re-open borders last May, but outbreaks and planning challenges saw New Zealand delay re-opening.
The New Zealand leader acknowledged those that had suffered due to the necessary border arrangements.
"The Director-General of Health considers the risk of transmission of COVID-19 from Australia to New Zealand is low and that quarantine free travel is safe to commence," Ms Ardern said.
"One sacrifice that has been particularly hard for many to bear over the past year has been the separation from friends and family who live in Australia, so today's announcement will be a great relief for many.
"Like everyone else … I have family and friends in distressing situations because we have had this border in place.
"The bubble will give our economic recovery a boost and represents a world-leading arrangement of safely opening up international travel while continuing to pursue a strategy of elimination and keeping the virus out."

Jacinda Ardern, New Zealand Prime Minister
Much like New Zealanders coming to Australia, anyone flying into New Zealand will go through a "green zone" in airports and will be kept separate from other people flying in from around the world.
Ms Ardern also announced a new traffic light-style system to guide Kiwis while travelling overseas, saying they may be subjected to prolonged stays in Australia or quarantine on return in the event of outbreaks.
"Quarantine free travel will not be what it was pre-COVID-19, and those undertaking travel will do so under the guidance of 'flyer beware'," she said.
"People will need to plan for the possibility of having travel disrupted if there is an outbreak."
Ms Ardern had previously remained tight-lipped on possible start dates, but did Air New Zealand give us a sneak peek when they released return fares and regular schedules from Monday, April 19 a fortnight ago?
Turns out they did.
BOOM! Trans-Tasman travel both ways is back.
Get all the New Zealand quarantine-free government travel bubble details here.