Connecting on to Los Angeles, Las Vegas, Phoenix, Seattle & anywhere else in the US will require a lot less rushing from one gate to the next. That's 'cause Hawaiian Airlines has retimed its Brisbane flights.
Well, Hawaiian Airlines is retiming its Brisbane services.
Commencing 8 January 2020, the airline will leave and arrive one-hour earlier for better connections to mainland USA.
Read on for more information:
GIVE IT TO ME STRAIGHT, WHAT'S THE NEW TIMING?
Grab a pen and paper.
Hawaiian Airlines will depart Brisbane at 8.25pm, an-hour earlier than the current 9.45pm. It will then arrive into Honolulu at 9.50am.
Flights out of Honolulu will depart at 12.35pm instead of the current 1.35pm, to arrive in Brisbane at 6.25pm the following day.
WHY THE CHANGE?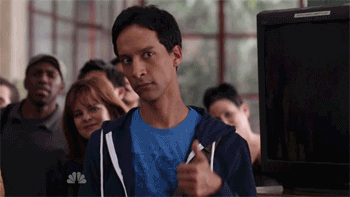 As mentioned earlier, it's so that Queenslanders aren't rushing from one gate to another in an attempt to make their connecting US mainland services.
With the adjustment, they'll have more time to make their way to connecting flights to 13 US Mainland cities – Los Angeles, Las Vegas, Seattle, San Francisco, New York City, Oakland, Phoenix, Portland, Sacramento, San Jose, San Diego, Boston, and Long Beach.
"We are pleased with the strong demand from the Queensland market for our flights from Brisbane to Honolulu and onward to the U.S. Mainland," Hawaiian Airlines' Regional Director of Australia and New Zealand, Andrew Stanbury said,
"[We] wanted to provide our guests with improved access and connectivity so they can make the most out of their North American vacation."
HAS ANYTHING ELSE CHANGED?
No. Except the airline did announce last month that it would increase services from Brisbane during Spring. An extra flight will operate on the route from 16 September to 13 October 2019.
Other than that, checked baggage from Australia remains the same (64kg per person – 2x23kg bags), complimentary inflight entertainment, island-inspired meals, and A330 comfort.
Click here for more information on the airline.