Now, this is exciting: Qantas and Jetstar say they are planning to restart regular international passenger flights to most destinations from 31 October 2021 – a four-month extension from the previous estimate of July, which had been in place since mid-2020.
The Qantas Group says that the date change from the previous July 2021 aligns with the expected timeframe for Australia's COVID-19 vaccine rollout to be effectively complete.
It could mean that in Qantas's celebratory 100th year of flying, we could see the flying Kangaroo back in the skies well before the year ends.
Qantas is also estimating that they will begin Trans-Tasman bubble flights in July, though say they will be ready if the green light gets flicked on sooner.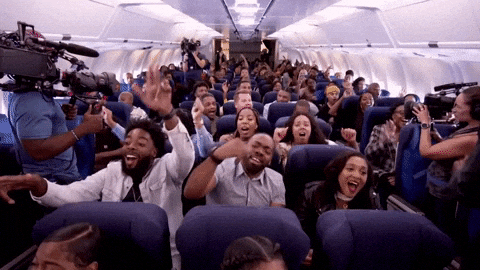 The airline says that capacity, however, will be lower than pre-COVID levels, with frequencies and aircraft type deployed on each route in line with the projected recovery of international flying. International capacity is not expected to fully recover until 2024.
The Group remains in close consultation with the Federal Government around the reopening of international borders and will keep customers updated if further adjustments are required.
Qantas says they are assessing the use of digital health passport apps to help support the resumption of COVID-safe international travel. The CommonPass and IATA Travel Pass smartphone apps are being trialled on the airline's international repatriation flights.
What will the network look like?
The good news is that Qantas is planning to resume flights to 22 of its 25 pre-COVID international destinations including Los Angeles, London, Singapore and Johannesburg from 31 October 2021.
Qantas won't initially resume direct flights to New York, Santiago and Osaka, but says they remain committed to flying to these three destinations. In the meantime, customers will be able to fly to these destinations under codeshare or Oneworld arrangements with partner airlines.
Jetstar also plans to resume flights to all of its 13 international destinations. Frequencies will be adjusted in line with the projected recovery of international flying.
What about the Trans-Tasman bubble?
Qantas and Jetstar say they are planning for a significant increase in flights to and from New Zealand from 1 July 2021.
Though hopefully, the reciprocal bubble will kick off much sooner than that with the initial April estimation still the work towards date.
Additional flexibility and extension of credit vouchers
Qantas has also announced additional flexibility for international bookings to enable customers to "book flights with confidence."
Qantas' updated Fly Flexible policy (previously only available for domestic and Trans Tasman flights) now applies to international flights booked from today until at least the end of April 2021.
The flight date can be changed to any available for sale at the time (up to 355 days in advance). Qantas say they will waive the change fee however a fare difference may apply.
Qantas has also extended credit vouchers to enable travel until 31 December 2023 on domestic or international flights, with Jetstar doing the same for vouchers issued due to COVID-19 disruptions.
Find out more: www.qantas.com.au