Last week Sydney airport welcomed the first flights from New Zealand under the new 'safe travel' arrangement, and while there were happy tears and fuzzy feels (hello Love Actually), there was also a whole load of confusion around state border restrictions.
Last week marked the start of the (one-way for now) Trans-Tasman bubble with Air New Zealand and Jetstar flights arriving in Sydney from Auckland.
However, the ever-changing state and territory border reopenings and restrictions seemed to cause confusion with some passengers on board, as a number of passengers continued their journey onto Western Australia, Victoria, South Australia, Tasmania, and possibly Queensland.
What happened?
After emotional scenes at the AKL-SYD arrivals gate, a number of passengers continued their journeys to states outside of the NSW/NT 'bubble' agreement.
According to the ABC, Victorian Premier Daniel Andrews said 65 people had arrived in Victoria from New Zealand and 55 of them had been doorknocked and advised of the state's current COVID-19 rules.
Victoria's Department of Health website was updated on Sunday night to say New Zealanders arriving in NSW were able to travel to Victoria without quarantining, which was a little too late.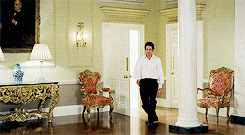 "Despite the fact that we didn't want to be in the bubble, it seems like the bubble applies to every part of our country, not just those that said yes,"

Victorian Premier Daniel Andrews
"Ultimately we are in the bubble whether we like it or not," Victorian Premier Daniel Andrews said.
Meanwhile, over in border locked down Western Australia, Premier Mark McGowan said 23 "border-hopping" New Zealanders who had travelled on to Perth were now in hotel quarantine.
As there were no restrictions on internal travel once New Zealand travellers had been cleared to enter the country, it's not too surprising that there has been confusion with the first couple of bubble flights.
Once border restrictions are made clearer (or removed altogether), here's hoping that the Trans-Tasman bubble kinks can be ironed out and eventually made into a reciprocal agreement that is crystal clear for all.
So, what's the deal right now?
The 'Safe Travel Zone' is a one-way arrangement between New Zealand and NSW/NT.
According to a downloadable Smartraveller PDF information sheet 'If you have arrived in New South Wales or the Northern Territory in Australia from a safe travel zone country and have not been in any other country in the past 14 days, you do not need to quarantine.'
Passengers may travel on to locations in New South Wales and the Northern Territory. For other states and territories, passengers will need to ensure they have checked state and territory travel restrictions and have the appropriate exemptions/approvals to travel as these continue to change.
Those returning to New Zealand will still need to quarantine for 14 days upon return, provide payment for quarantine, and register their managed isolation accommodation requirements via the New Zealand Government's Managed Isolation and Quarantine website.
READ: Which Australian Borders Are Open And To Whom? Your Essential Guide
READ: Safe Travel Zone: Air New Zealand & Jetstar Land In Sydney Today
READ: Quarantine-Free: Air New Zealand Departs Auckland For Sydney