From fascinating countries on the rebound to destinations hosting major global events, G Adventures have analysed their data & coupled it with travel trends to forecast the hottest spots of 2020.
So sit yourself down and be inspired by even more amazing incredible destinations to send your clients and put on your own, never-ending list of places to visit.
Bruce Poon Tip, the founder of G Adventures, says that as well as highlighting lesser-known gems, this year's list includes a number of destinations where tourism can truly be a force for good for local people in the communities travellers visit.
"In a world that's becoming increasingly divided, travel can be a vehicle and force for good to unite us as a global community. As pioneers of community tourism, our mission is to change people's lives through travel,"
Bruce Poon Tip, founder of G Adventures
12. Nepal
A trekkers paradise combining golden temples, magical Himalayan views and charming villages; travellers craving a mindful trip in the peaceful home of Buddha next year will find it hard to recall that 2020 marks five years since the April 2015 earthquake hit.
The country has been busy rebuilding and is now encouraging tourism to return with the launch of its 'Visit Nepal 2020' campaign, which aims to attract two million visitors in the calendar year.
11. Georgia
A country boasting lush valleys, fascinating history, dramatic mountainous landscapes and delicious local cuisine.
Georgian food and wine are both having a moment with the media spotlight highlighting delicacies such as khinkali (soup dumplings) and the country's traditional winemaking process.
10. Madagascar
This gem off the coast of southern Africa is a dream for the adventure traveller and wildlife enthusiast. Boasting more unique wildlife than any other destination on the planet, travellers can immerse themselves in nature and spend time in places such as Nosy Be, known as 'lemur island'. There's also a new Planeterra community tourism project – G Adventures non-profit partner – launching, which aids reforestation of the habitat around Ranohira for native species, such as the endangered lemurs.
9. Sri Lanka
A stunning destination of endless beaches, incredible wildlife, rich culture and the kindest locals you'll ever meet, Sri Lanka is making a come back following the horrific attacks last Easter.
With all foreign advisories lifted, now is the perfect time for travellers to return to experience all Sri Lanka has to offer and to support this return, the government is offering a free online visa for travellers from 48 countries.
8. Ireland
Ireland should, to be sure, to be sure, be on your 2020 list. A small country with a big reputation; sing, dance, explore and be merry in this stunning Emerald land.
2020 is also a leap year, so where better to visit than the country with its own leap-year tradition of reversing the traditional engagement proposal to having women asking for a hand in marriage!
7. Nicaragua
With its beautiful beaches, world-class surf and stunning classic colonial architecture, Nicaragua is back on its feet and ready to welcome tourists following a period of unrest, making this the perfect time to visit.
.
6. Brazil
Brazil appears to be firmly back on traveller's hotlists. A captivating country of powder white sand, thrilling nightlife and wild rainforest, a trip to Brazil will have you grooving to the rhythmic beat of life. Rio de Janeiro has also been named the World Capital of Architecture for 2020 by UNESCO, so what better time to visit.
5. Saint Vincent and the Grenadines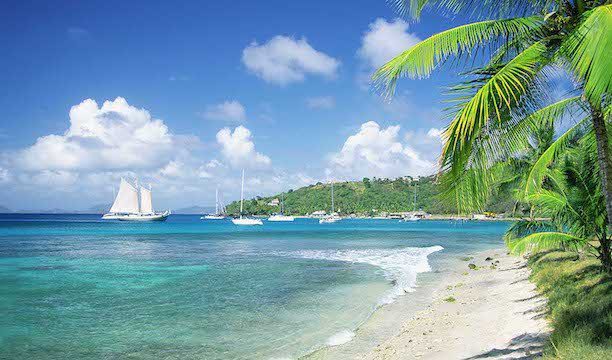 Travellers looking for the perfect instagrammable Caribbean holiday, with few tourists to photobomb their pictures, need to look no further!
.
4. Laos
Often overlooked, Laos brings together the best of Southeast Asia in one bite-sized destination. A country of unique experiences, natural wonders and rich history, it's a place fit for travellers seeking adventure and authenticity.
3. Japan
Appearing for a second year, Japan is on roll. Hot on the heels of hosting the Rugby World Cup this year and an iconic visit from the Fab Five, 2020 has them keeping busy hosting the Summer Olympics.
READ: SUKI DESU: Aussies Can't Get Enough Of Japan And Here's Why!
2. South Africa
A country of outstanding diversity, South Africa truly does offer it all. 2020 will mark 30 years next year since Nelson Mandela was released from prison, and the country has seeing double-digit growth in the past few years. Their recent 2019 Rugby World Cup win is sure to bring fresh tourism interest as well. As a result of increased footfall, and the opportunity to change more lives through travel, a new Planeterra project has been launched to help educate travellers about the Indigenous San culture.
1. Greenland
Greenland is a remote and colourful icy wonderland. A destination off the beaten track, perfect for travellers who like to avoid the tourist trail.
Greenland hit the headlines earlier this year with search results doubling after President Trump claimed he wanted to buy it. So get in there quick, just in case!
Click here for more information.