Have you ever captioned your sunbathing pic "Hotdogs or legs?" or taken a pic of that first airport beer with the words "Wish you were beer"? You might be guilty of sharing some of the most cringe-worthy captions on the gram.
Okay, we get it. When you're on holiday you totally want to brag about where you are and what you're doing. So you take a photo of the stunning scenery in front of you and tag it "Life's a beach."
And believe me, when I say, you are not alone.
Are you ready?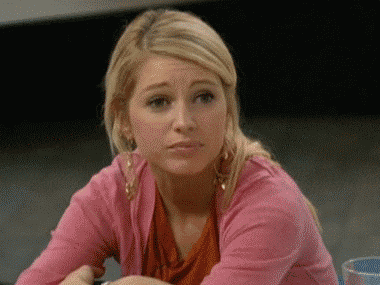 1= Sun's out, buns out (20%)
1= Hot dogs or legs? (20%)
2. Life's a beach (19%)
3= Be rude not to (18%)
3= Wish you were beer (18%)
3= Another day in paradise (18%)
4= Vacation mode: on (16%)
4= Girls just want to have sun (16%)
4= Catch flights, not feelings (16%)
4= Wish you were here (16%)
When it comes to the actual pic, the classic bikini shots were voted #1 most cringe.
Next most cliched holiday snaps were sunbathing legs snaps and the ole' classic joining hands to make a heart in front of the sunset.
Exhibit A:
Next up we have the first airport beer, because, who doesn't love a refreshing alcoholic beverage at 6am to mark the start of a trip?
Followed by a passport or boarding pass on the table at an airport. Bonus points if there is a glass of bubbly in there too. (I'm also extremely guilty of this.)
Turns out, that two-thirds of the Brits surveyed were so conscious of posting 'basic beach' content that they would rather not post anything at all and avoid the embarrassment altogether.
Almost half of those surveyed said they'd even unfollow family and friends if they used cliche captions!
The issue is that over a third of those surveyed said they find it difficult to come up with engaging captions for their images, so On The Beach asked Wordsmith Tom Read Wilson for his advice…
He said the key is #hashtaghumour. Be witty, be punny and be authentic. Don't overthink it.
Good luck.
Source: Daily Mail