The long-awaited trans-Tasman bubble will finally see families and loved ones reunited and international travellers dusting off their passports and packing their bags for the first time in over a year. And it's all starting in just a few days time on Monday, April 19.
To say that the start of the trans-Tasman travel bubble "has been a long time coming" would be the understatement of the year.
For the last 12-months, we've had our hopes frequently dashed as Australian states and territories have lurched to rapidly close borders, while Aotearoa has wrestled with its own brief and confined lockdowns.
So it's with a mountainous sense of relief, anticipation and extreme excitement that from this coming Monday, April 19, Australians and Kiwis can finally hop across the Tasman once and kick start travel and tourism again.
How good does that feel?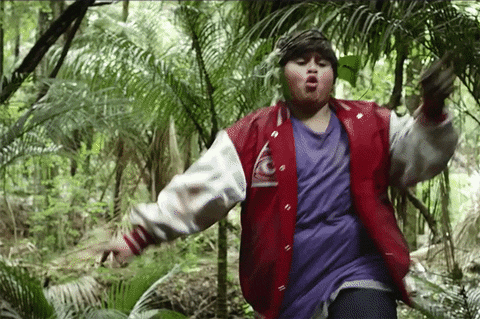 What's more, all arrivals both ways will be quarantine-free, which will instantly free people up to reconnect and spend quality time with loved ones, resurrect business in person and of course, experience all that both of these remarkable countries have to offer with the bonus of being minus any other international tourists.
The trans-Tasman bubble will officially start at 11:59 on Sunday, April 19 (New Zealand time), with the first flight out of Australia on Air New Zealand departing from Sydney at 1900 AEST on Sunday evening and arriving in Auckland remarkably at 0005! (NZ time) Just 6 minutes after the official start on Monday, 19 April.
Most other flights across Air New Zealand, Qantas and Jetstar will depart from Australian ports or vice versa on Monday morning and arrive in the morning in Australia or in the afternoon flying into New Zealand.
What's the demand for trans-Tasman travel been like so far?
In the hours after the bubble announcement, Air New Zealand reported a record sales day on the Tasman for Air New Zealand, with thousands of Kiwis and Aussies giddily booking flights across the ditch.
Air New Zealand is now revving up for a mammoth day on Monday with more than 5,000 passengers expected to travel on the day to reunite with whānau and friends.
"Monday will go down in history as one of the most monumental days for Air New Zealand and a real turning point for the airline. It's Day 1 of our revival."

Greg Foran, Air New Zealand Chief Executive
In a market update yesterday, Qantas said it and Jetstar had also experienced strong demand since the two-way trans-Tasman bubble was announced, making "tens of thousands" of bookings in the first few days with customers using Qantas Points to book seats on the Tasman up to 80 times higher than normal.
However, regardless of the early spike, Qantas and Jetstar have since announced that they will reduce capacity in the first few weeks of the bubble opening "to reflect demand patterns seen during the short two-week booking period".
Flight bookings for the first few weeks of travel were stronger out of Australia than New Zealand, the update said with the consensus being that many people on both sides of the Tasman will still adopt a "wait and see" approach in the first few weeks of the new green lane travel arrangement.
As such, newly owned Virgin Australia said it will be taking take a more pragmatic approach to scale up its operations as part of the Federal Government's support for international readiness and will hold back restarting its trans-Tasman flights until later this year.
"For this reason, we have suspended the sale of most New Zealand services until 31 October 2021. A limited schedule for flights to and from Queenstown will remain available for booking from 18 September 2021." Said a Virgin Australia spokesperson.
A warm welcome back awaits on both sides of the Tasman
Aside from the emotional scenes that will play out from loved ones being reunited after being forcibly separated for so long, both New Zealand and Australia are ready to joyfully welcome back arrivals for whatever reason they are travelling.
Echoing the excitement and significance of the historic date, Tourism New Zealand general manager Andrew Waddel said, "The opening of trans-Tasman travel from Monday 19 April is a milestone for both Australia and New Zealand. We've never been closer neighbours than we are now, and we can't wait to welcome Australians back to New Zealand"
Speaking about what passengers can expect arriving in Auckland on Monday, the head of Auckland Airport, Adrian Littlewood said, "A lot of people on those first flights will probably be Kiwis coming home to see family and I think a lot of those people had been desperate to come back, so we'll have a few little Kiwi touches to acknowledge that.
"It'll be an emotional time but one that we've been looking forward to for a year, and I know these people will have been too," He told The AM Show.
He said the airport is "totally ready" for the influx of travellers, and some of the airport shops – including duty-free – would be open next week too.
However, Mr Littlewood did ask travellers to be patient as there may be delays as they get used to the new processes.
"I think it will be okay, but I think it will be a bit bouncy in the first little while… I recommend people just take a little extra time, get out there and get ready for their trip with a little extra time."
Customers should plan to check-in at least 3 hours prior to departure on trans-Tasman flights. Masks are required on board and in the airports too. The Australian Travel Declaration must be completed at least 72 hours before departure, along with any state declarations.
In a bid to capitalise on Kiwis heading to Australian shores, Tourism Australia last week launched a new campaign called 'Be The First' which urges New Zealanders to enjoy exclusive access to all of the experiences and destinations on offer.
Tourism Australia Managing Director Phillipa Harrison said that she hoped New Zealanders would make the most of the two-way travel bubble and enjoy being the first international travellers back to Australia.
"As one of our closest neighbours and largest inbound markets, we have long held strong tourism ties with New Zealand, so we are really excited to be exclusively welcoming our friends from across the Tasman back to Australia," Ms Harrison said.
Naturally, the first few weeks of the bubble will be a learning experience for all on both sides of the Tasman, but proving that a green lane arrangement can work safely and efficiently will be just the tonic the travel industry needs to inspire and build confidence for other bubble destinations.
I'll also be one of those first people on a flight to Auckland on Monday and I simply cannot wait to experience and share the green lane journey and reconnect with long lost friends, colleagues and a country I've missed greatly.
Here's to another key moment in the ever-building Arrival Revival.