As we wave goodbye to the decade that brought us millennials, memes and mass tourism, and welcome in the new roaring '20s, we take a look at some of the predicted travel trends for the next ten years.
The 2020s will welcome a new generation of travellers (Gen Z, aged 10 to 25), a desire for freedom, an awareness for responsible travel, and a yearning for personal growth.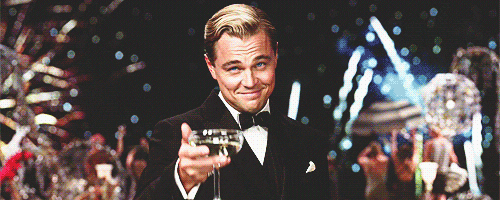 So swap Paris for Amman, chomp on something plant-based and throw out your bikini, because we're about to share our top 7 travel trends for the upcoming decade.
Roll on 2020!
All things wellness
Wellness travel is one of the fastest-growing areas in tourism and it's not hard to see why.
It's an immersive travel style, created to recharge the body and nourish the mind; to find balance in life and connect with the planet and its people.
Wellness travel gives you the opportunity to reconnect with yourself, while experiencing awe-inspiring destinations, taking part in rejuvenating activities, enjoying healthy food, and allowing you to see from another perspective.
"When I let go of what I am, I become what I might be."
Lao Tzu
Vegan & eco-friendly travel
As the reality of a climate crisis hits us square in the face, travellers have decided they need to start doing everything they can to balance the negative impact of their trips with positives.
With a combination of slow travel, minimalism and veganism, travel is set to go green in the twenties and we are excited.
Space travel
Would you take a trip to space?
In summer 2019, Virgin Galactic published photos of its new departure lounge at Spaceport America, where the first amateur cosmonauts will prepare for their ascent aboard VSS Unity at some point over the coming months – providing there are no setbacks.
READ: FIRST LOOK: Virgin Galactic reveals images of its new 'Gateway to Space'
Hipster cruises
Look out 2020, Richard Branson's new Virgin Voyages will be setting sail. Its maiden vessel, the Scarlet Lady, has been designed to appeal to Generation Y and Z in a way that no other cruise line has yet managed to do.
The ship boasts Tom Dixon-designed interiors, a tattoo parlour, karaoke studios, an open-air gym, a vinyl record shop curated by music producer Mark Ronson, bars serving its own brand of craft beer, and all-inclusive restaurants such as Razzle Dazzle serving vegan Impossible Burgers and CBD cocktails.
READ: AHOY SAILORS! Branson's Adult's Only Virgin Voyages Are On Sale For Aussies
Nakations
Let's face it. Being naked is FUN and LIBERATING!
The 2020s will see the rise of the Nakation, the travel trend that gives you the chance to feel comfortable in your body and embrace vulnerability.
Treat your inner naturist to nude hikes, camping, canoeing, cruises, wild swimming, and yoga.
READ: NAKATION: Why People Are Getting Their Gear Off While Travelling
Ancestry Travel
Would you set off on a DNA heritage journey? Walking in the footsteps of ancestors is an exciting way of exploring new destinations and learning more about yourself and your family tree.
As nationalist attitudes seem to be on the rise, the counter-trend will see individuals seeking out shared genetic links and cultural synergies.
READ: Travel company helps man uncover his European ancestry
Travel classes & workshops
The hottest souvenir to bring back from a trip is a new skill.
According to Tripadvisor, bookings for classes and workshops almost doubled globally (+90%) year-over-year.
Travellers have been dusting off their swords and channelling their inner Maximus, as a Roman Gladiator School: Learn How to Become a Gladiator became the world's most booked class.
Salsa dance lessons in San Juan, surf lessons at Sydney's Bondi Beach and a Cambodian pottery class were also featured in the top ten too.