Oh yes! The long-awaited trans-Tasman bubble is finally taking off from 19 April and with so much news and excitement happening since the announcement, the last thing you need is FOMO. So here we come with our very own 'bubble wrap'. Will the 'bubble' inspired dad jokes ever end? Let's hope not.
It's official. The future of travel is looking bright again with the countdown officially on for the two-way trans-Tasman bubble, taking to the skies from Monday 19 April.
And it's safe to say everyone seems pretty damn stoked about the news on both sides of the Tasman.
So we thought it would be nice to look back on the biggest week we've had in travel in what feels like forever and savour the sweet taste of trans-Tasman adventures waiting just around the corner.
Let's go!
The announcement, the joy…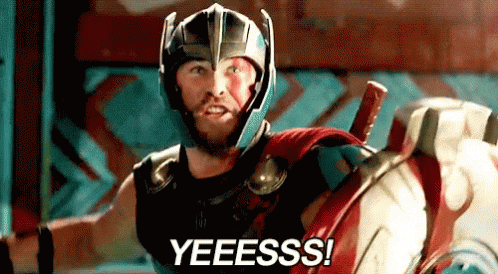 On Tuesday, after a year of anticipation, New Zealand Prime Minister Jacinda Ardern finally confirmed the magical date we've all been waiting for… the date for two-way quarantine-free travel to begin between Australia and New Zealand.
Was it going to be late April, May, June or worse, later? No! Instead it would start in TWO WEEKS on April 19!
"We are now able to take this next step and it is a world-first," Ms Ardern said.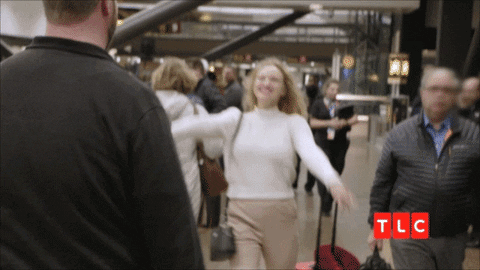 Get ready for emotional, beautiful reunions and the beginning of "what could be" for other nearby 'bubble' nations too.
Airlines scale up to go
In response to the announcement, airlines geared up to go straight away.
Qantas and Jetstar announced they will initially operate up to 122 return flights per week across the Tasman on 15 routes, which is more than 52,000 seats each week.
Qantas will also launch two new routes direct from Auckland to Cairns and the Gold Coast, to give travellers more options for trips in Queensland and New Zealand.
Air New Zealand says it has been preparing for a trans-Tasman bubble for a few months now, bringing furloughed crew back onboard and ensuring they are up to speed with training, along with making sure its international airports and lounges are ready for the influx of customers.
Click here for the full Air New Zealand schedule.
Virgin Australia, however, says it will take a more pragmatic approach to scale up its operations both here in Australia and as part of the Federal Government's support for international readiness and will hold back restarting its trans-Tasman flights until later this year.
Record Sales just a day later…
Nothing says "pent up demand" like a record sales day and that was exactly what Tuesday turned out to be for Air New Zealand, with thousands of Kiwis and Aussies giddily booking flights across the ditch in the hours after the announcement.
Air New Zealand Chief Executive Officer Greg Foran said he is thrilled the airline can play a part in reuniting friends and whānau across the Tasman.
"Auckland-Sydney was our most popular route, seeing the largest growth in bookings to date. We expect this is a mixture of friends and family making up for a year of missed milestones, and business travellers keen to get moving again," he said.
The bubbling hot destinations
As expected, Aussies and Kiwis are keen as to get moving, with Skyscanner also reporting a huge spike in bookings in the last few days since the announcement.
Bookings for the online agency surged by 1570%, with the highest volume of bookings for 19 April – the week the bubble opens.
The most popular destinations were Auckland, Queenstown, Christchurch and Wellington and the most searched popular flights routes were Sydney to Auckland, Melbourne to Auckland, Brisbane to Auckland and Sydney to Queenstown.
Flight Centre also reported over 800 trans-Tasman bookings within the first few hours of the announcement.
There were also many great touring deals to be had to these hot destination with Globus, Trafalgar, AAT Kings and Contiki for starters.
Pavs all round
Nothing says joyful reconnection more than a Pav.
Air New Zealand earlier this week sent Qantas a delicious, kiwi fruit embellished gift, sharing the bubbling excitement.
The note read "it has been a while since we spotted a Kangaroo flying over Aotearoa. We look forward to passing you in the sky again soon".
CUTE.
Qantas reciprocated the love with a pav, showcasing Australia's finest mangoes!
It's like a modern day airline love affair and we are all about it.
Be the First
Cue the Quokkas!
Tourism Australia also got in on the action, launching a new $3 million campaign called 'Be the first' to attract Kiwis back over the ditch to enjoy all of Australia's charms minus the other international crowd.
The campaign urges New Zealanders to enjoy exclusive access to all of the experiences and destinations that have long made Australia such a highly sought-after destination among international travellers.
Minister for Trade, Tourism and Investment Dan Tehan said: "The advertising campaign that starts today will highlight Australia's food and wine, nature, wildlife and more unique experiences."
In short, we can't wait to get this bubble started! Cheers to that and to future bubbles starting with other safe nations.